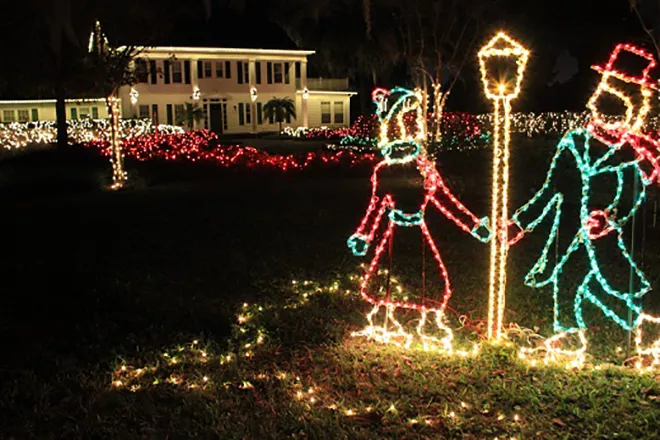 Photo via lightupthewild.com
Make some popcorn, brew a batch of hot cocoa, grab the fam, throw 'em in a car and experience Santa's drive thru one bright, colorful house at a time.
Cypress Grove's Festival of Lights kicks the holiday season off with a driving tour one of the most jolly Christmas light displays in Orlando. Catch this sparkling showcase on Monday, Nov. 30 through Friday, Dec. 4. If you feel so inclined, bring a toy to donate to the Holiday Heroes Toy Drive. 'Tis the season to give!
6:30 p.m.-9:30 p.m. | Cypress Grove Park, 290 W. Holden Ave. | 407- 836-2295 |
orangecountyfl.net
| $3 per vehicle