If you find yourself teetering toward giving charitable gifts in your loved ones' names rather than contributing to the annual consumer-confidence number, there's a new store in the Florida Mall that's here to help settle the dilemma.
Box Lunch
, a haven of geekery gifting akin to
Gods & Monsters
and
ThinkGeek
, has partnered with Feeding America to help combine consumerism with charitable giving. And it's not just for the holidays. This is part of their business model.
For every $10 you spend at Box Lunch, a meal will be donated to Feeding America. It's a win-win. You can still give your family and friends a physical gift while doing good for the more than 48 million Americans who don't have dependable access to food.
At Box Lunch, beyond the R2-D2 suitcases and superhero models, some of the food-themed gifts really caught our eye, like the
Chemistry Rack Spice Set
(shown right, so clever!) and
stemless wine glasses printed with the molecular structure of fermented grape juice
.
Here, four other philanthropic foodie goodies we'd be happy to find under our Douglas fir:
Craft-A-Brew Brown Ale Brewing Kit, $49.50

Stainless Steel BBQ Rock & Roll Guitar Tongs, $19.50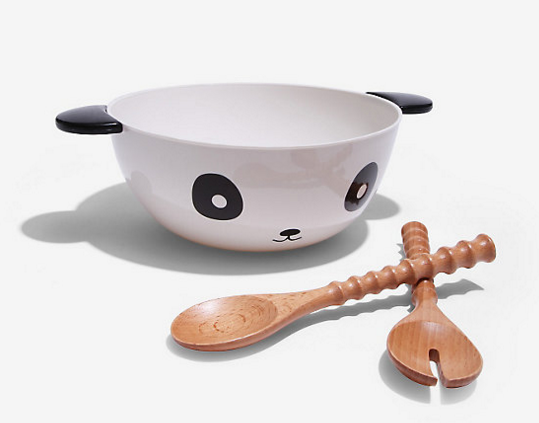 Panda Salad Bowl & Utensils, $26.50
Dinosaur Dig Site Glass Cheese Board Set, $27.50