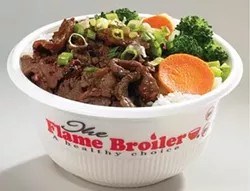 If you value your time less than your money, you can come out on top this week with not one but two chances to get
free
food.
First up, on Thursday (Dec. 3), free rice bowls for the first 100 people in line at Flame Broiler, plus the very first person in line wins free Flame Broiler for a year. Never heard of Flame Broiler? I hadn't seen one since I moved here from the West Coast, where they're omnipresent. It's one of those healthy fast food jawns – lean beef or chicken over non-GMO white or brown rice, with lightly steamed cabbage, broccoli and carrots and scallions (plus their own hot sauce if you need a kick).
Flame Broiler, 54 W.Church St.; flamebroilerusa.com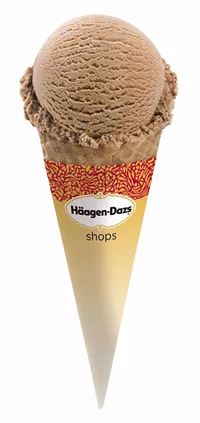 Next, on Saturday (Dec. 5), the first 500 people through the door get a free scoop of ice cream at the grand opening of the new Häagen-Dazs scoop shop at Florida Mall, plus a chance to win free Häagen-Dazs for a year. If you need still more enticements, there will also be a balloon artist there from noon to 6 p.m. and Häagen-Dazs mascot Coneman will be present for your scoop-selfie delights ALL. DAMN. DAY.
Haagen-Dazs, Florida Mall Dining Pavilion, 8001 S. Orange Blossom Trail; haagendazs.us