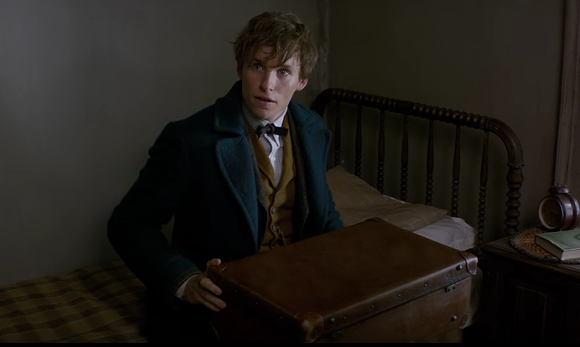 Warner Brothers
released the first trailer
of the much anticipated
Fantastic Beasts and Where to Find Them
film recently.
While the new trailer gives little detail on the new trilogy coming out of the Potter Universe we did get confirmation that the new film will take place in 1920s New York City. The new movie trilogy is based on a textbook used in the Harry Potter films. In 2001, J.K. Rowling published the book to help raise support of the
Comic Relief Charity
. J.K. Rowling will make her screenwriting debut with the new films that will be directed by David Yates, known as the director of the final four original Potter films.
While the new trilogy is set in a different time and place than the original films there is speculation that Universal will use the new films as a way to introduce new aspects to the ever-popular Harry Potter-themed areas.
The two strongest rumors have been a family boat ride through a forest where the beasts live. The ride would go into Islands of Adventure and provide a much-needed family friendly ride in the Hogsmeade area. More recently that ride has rumored to have been canceled due to the
similar ride now being developed
as part of the Pandora in Animal Kingdom.
The other rumor involves a Ministry of Magic show as part of a Diagon Alley expansion that would replace the Fear Factor Live stadium. The new films will address some historical aspects within the wizarding world and could be referenced in a new Ministry of Magic show. A special character dining experience is also rumored to be part of that Diagon expansion. The character dining experience would also be an easy place to integrate the animals from the new films.
Some of the animals from the 'Fantastic Beasts' book are featured in the current Potter films and are seen in the existing Potter areas at Universal. The new film isn't as much an introduction of new characters, as it is keeping the Potter universe relevant. With that in mind, it is possible that Universal will use the new films as a way to bring interest back to the Potter lands without directly referencing the new films themselves. With Potter still a major draw for Universal it would be smart to keep the attractions fresh, helping create repeat visits over the next few years.
What would you like to see as the next phase for Potter at Universal Orlando? Is 'Fantastic Beasts' enough to keep Potter relevant to you?