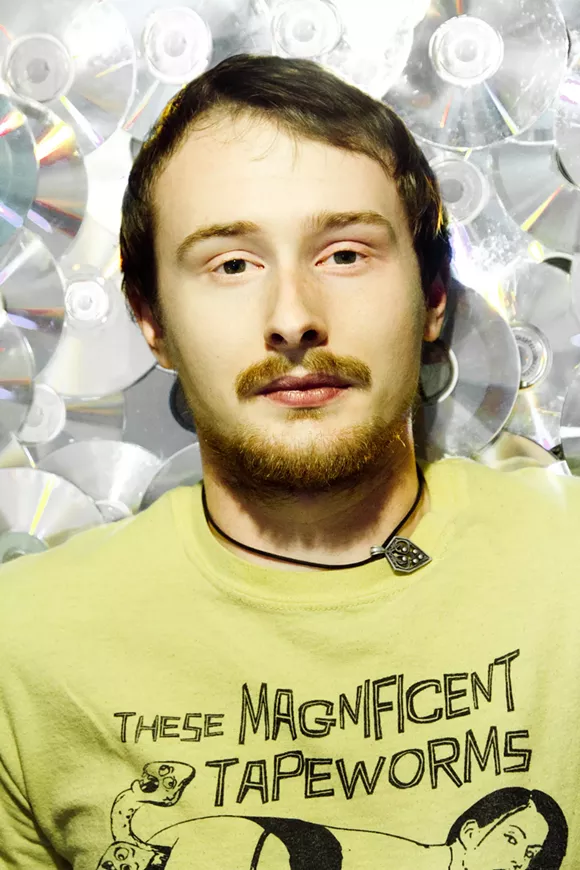 Arkie Calkins has been a prolific member of Orlando's music scene for more than a few years. He brought depth to bubblegum-psych group Moon Jelly's sound as their percussionist. His experiment with Moon Jelly bandmate Tim Murray, Zenas Fisk, utilized nothing but cell phones, pedals and Twitter to create atmospheric space jams of varying note. As a solo act, ARK, Calkins put out an EP this year,
Songs in the Key of I
, that captured his love of experimental pop over four sun-dappled tracks. As the former drummer in weirdo party band Alias Punch, Calkins helped organize Radioshaq, 2012's series of Shaq-themed shows in Mills 50. A "Where's Arkie?" gimmick ostensibly sent Calkins tumbling through space-time in the gap between the second and third Radioshaqs, but this farewell show is no hoax. Calkins and his wife, Winter (of Shine Shed fame), are headed out to Phoenix, Arizona, to further their respective arts careers. So this is the swan song of the original lineup of Alias Punch and the current configuration of Moon Jelly, along with the last ARK show in town for a while. Best of luck to Arkie and Winter. We hope you don't become strangers.
with ARK, Moon Jelly, Alias Punch | 9 p.m. Wednesday, Dec. 30 | Will's Pub, 1042 N. Mills Ave. |
willspub.org
| $5