THIS LITTLE UNDERGROUND

Travel delays
always, always, always suck, amirite? Apparently, that's not quite as absolute a truth as it seems. In the recent case of
Waylon Thornton,
we were the beneficiaries.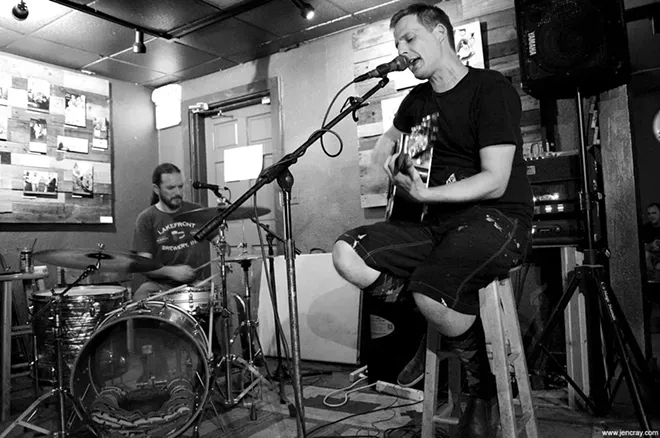 Jen Cray
Bob on Blonde at Lil Indies
The former longtime local musician now resides in Chicago, but weather problems cancelled his return flight. So instead of going absolute Hulk like I would have, he and his old Orlando bandmate
Bob Hershberger
made musical opportunity of it and threw together an impromptu and intimate
Bob on Blonde
reunion show (Dec. 29, Lil Indies).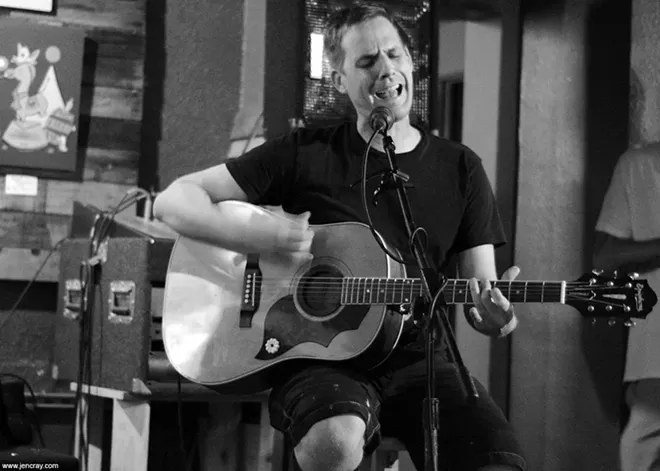 Jen Cray
Bob on Blonde at Lil Indies
Hershberger opened the night solo and acoustic. Though I've always liked his beefy electric tone, this stripped sound really laid bare the reflective
late-night emotionality
at the core of their songs. The duo hadn't played together in at least a couple years and it wasn't their most polished set, but the abundant spirit, bonhomie and spontaneity in the house made it a
pretty special local happening.
And Thornton was probably the least bummed stranded passenger I've ever seen.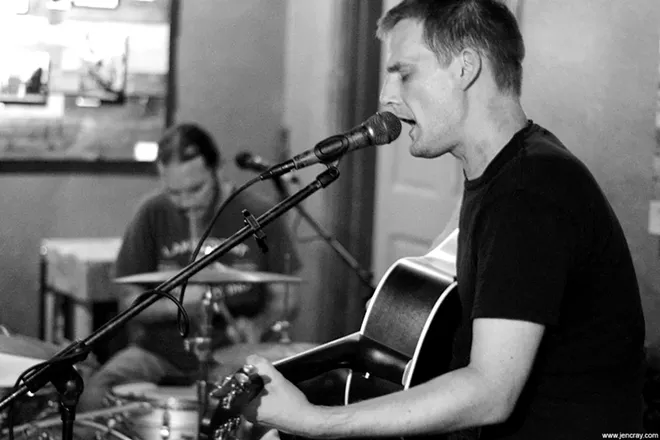 Jen Cray
Bob on Blonde at Lil Indies
////////////////////////////////////////////////////////////////////////////////////////////
This Little Underground
is Orlando Weekly's music column providing perspective, live reviews and news on the city's music scene.

Follow Bao on Twitter (@baolehuu)
Email Bao: baolehuu@orlandoweekly.com