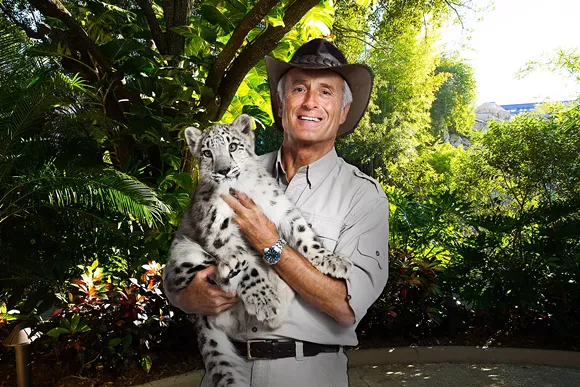 Jack Hanna, exotic animal advocate and lover of khaki, will be in town this weekend for SeaWorld's annual Wild Days.
Every weekend through the end of January, SeaWorld will present various animal experts, educational shows and up-close animal experiences.
Lovers of the man in khaki can check out "Wild Weekend With Jack Hanna" as he shares his travels and personal experiences with guests. Guests can also join Hanna for breakfast, dinner and a meet-and-greet at Sharks Underwater Grill. The breakfast package starts at $49 and is available Saturday and Sunday. Dinner with Hanna starts at $59 and is only available Saturday.
This weekend, along with January's other Wild Days Weekends, will include 30-minute whale presentations, pre-shows on animal care and rescue, animal and trainer meet-and-greets, and education stations throughout the park.
Also, on Jan. 23 and 24, SeaWorld Animal Ambassador Julie Scardina will host "Penguin Lovers' Weekend" where she will discuss SeaWorld wildlife conservation and her love for animals.
SeaWorld's Animal Rescue Team will explain firsthand accounts of marine animal rescues, rehabilitations and returns on Jan. 30 and 31 during "Sea Rescue Weekend."
Wild Days takes place Jan. 16 through Jan. 31 and is included with park admission. For more information and to purchase tickets, visit
SeaWorldOrlando.com
.