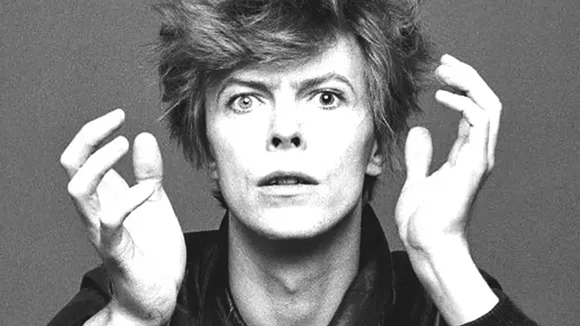 I'm certain there's nothing lonelier than being a 13-year-old girl whose friends stop talking to her for no good reason. I was in seventh grade, and after a fairly uneventful school year spent becoming fast friends with two girls from my class, I suddenly and inexplicably found myself on the outs. Maybe it was because I was shy and a little awkward (I was one of, I think, two girls in my class that didn't make it through cheerleading tryouts), or maybe it was because I wasn't all that into the boys in our Catholic grade school, or maybe it was because I wasn't in love with Bon Jovi ("You Give Love a Bad Name" came out in 1986, and everybody I knew fell for it instantly) or Van Halen (the
5150
album came out that year, too) or whatever other music teenage girls in upstate New York were listening to back then. My musical tastes hewed more toward Duran Duran (I was a huge fan) and Wham that year, though I did try sometimes to feel enthusiasm for Def Leppard or Dio.
It was probably a combination of all of those things (and more) that led to my forlorn, and probably partially self-imposed, alienation. And it meant that I spent a lot of my time on my own, looking for something to discover – maybe a sign that there was going to be some life more interesting than my upstate New York existence, some bigger ambitions than farming or commuting, some notion that I would find people – my people – and they'd show me things didn't have to be the way they were presented. They'd be smart and unafraid. Maybe they'd even have a sense of humor.
So I spent hours on weekends in bookstores and record shops, browsing shelves, flipping through bins and scouring crates, buying things that looked interesting to me when I had a few dollars. I didn't really know what I was looking for, but somehow I knew whenever I'd turned up something worth finding.
So it was that I discovered a reprint of
The Rise and Fall of Ziggy Stardust and the Spiders from Mars
, an album that existed on this earth longer than I had. I knew who David Bowie was, mostly from watching
Friday Night Videos
(we didn't have cable, so it was the closest I could get to MTV), which had the videos for "China Girl" and "Let's Dance" on heavy rotation. The album cover said this was David Bowie – but this scruffy-looking young dude in the blue jumpsuit open to his bare waist was the same guy with the roguishly tousled blond hair in the suits in the video? Could it be?
I bought the record. It promptly blew my mind. As it has for multiple generations of lonely teenage kids who discovered it, listened to its bizarrely liberating and almost transcendental lyrics and realized that they'd opened a door that gave them a glimpse of the fact that, yeah, there really was life on Mars. And it was glamorous, shocking, mind-bending, pompous but not mean-spirited. It did have a (huge) sense of humor, and it bore absolutely no resemblance to the bullshit lives kids like me dreaded resigning ourselves to. I had opened up a portal to a world most of my peers didn't yet know – nor did they care or want to know – existed. I had no real context for this. The music was jagged, the lyrics were flagrant and subversive, somehow much more subtle but just as suggestive as any of the crassest radio hits that were being churned out at the time (Warrant's "Cherry Pie," anyone?). I embraced it. I understood it. I ran with it. It was life-changing.
Discovering David Bowie – the countercultural icon of the 1970s, who was in photos unapologetically kissing men and women, mocking the self-important and the established with much grace and without venom – was a kind of salvation, a rite of passage for sad misfits who wondered if they'd ever find a place to belong.
Bowie spoke to generations over the course of 26 albums, and each one was able to, with a little work, dig deeper into the catalog and find not just Bowie the hitmaker or quirky movie star, but the legend who ushered them into a secret club full of people who really wanted to know what the music and the man were about. Is there any way to really experience that feeling anymore?
You don't need to go to a record store to find David Bowie anymore – not even the prototypical Bowie of the 1960s who sang a few darkly funny bubblegum pop songs on an early record before hitting his stride (a quick Google search brings it all up on YouTube in about 30 seconds) – and kids who are lonely or outcast have but to visit Facebook or Tumblr to find solace in new friends or shared experiences. Post your sadness, receive well-wishes and instant gratification.
And if you do go looking for something more, do you ever really get the chance to discover it for yourself? Look up Bowie (or any artist) on the Internet and there are endless critics and pundits telling you everything you wanted to know about not only the man and his career, but how you should feel about him: He was revolutionary, he was gender-bending. He was the greatest musician that ever lived, he was overrated, he was underrated, he was a chameleon, he will be missed. In other words, you don't really get to discover Bowie on your own anymore, nor do you need to think about his words, his life, his music and decide for yourself what it was all about. Everyone's right there, rushing to define him for you and play you their favorite songs – especially the obscure ones, which means they aren't really very obscure anymore, are they?
Part of the joy and beauty of David Bowie was the sense of constant discovery – he was complicated and ever-changing and evolving, forever reinventing himself, forever surprising everyone. It must have been exhausting to keep up with, especially with the Internet, but right up until the end, he managed to keep people guessing – the most magical part of his departure from Earth is that he left us right as we were discovering him all over again, wrapping our heads around his newest release,
Blackstar
– an album that came out on his birthday, just two days before he died. It was, as a thousand critics rushed to point out to us on the Internet within moments of learning of his passing,
a farewell.
One last encore before the curtain went down for good. I didn't have to discover that for myself at all – as soon as I visited Facebook, half a dozen people had shared stories from various outlets pointing it out, explaining its genius. I hadn't even had a chance to process the news of Bowie's death yet, but it had already been defined, contextualized, packaged and shared across the world. That would have happened anyway, Internet or not – it's just that it would have happened much more slowly, in daily newspapers and monthly magazines, in think pieces and books. And I would have had a moment to myself to think about what
Blackstar
meant before it was pouring out all over a social media stream and into the public, who packaged and repackaged it again and again and again.
Shortly after the world learned that Bowie died, a popular Tweet was resounding on social media. It said, "If you're ever sad, just remember the world is 4.543 billion years old and you somehow managed to exist at the same time as David Bowie." I'm going to take that sentiment one step further and say that while I'm happy to have been able to exist at the same time as Bowie, that's not really what makes me less sad. I'm happy that I existed during a time when I had to search to find him.