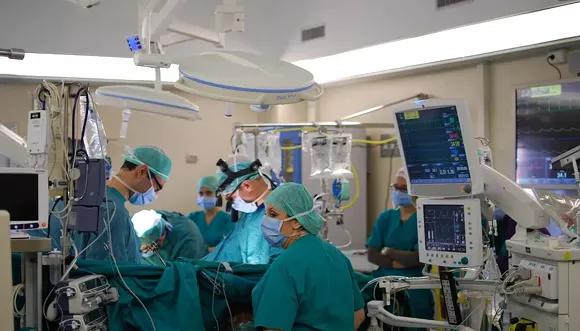 Here's a disturbing story posted today by CNN.com that suggests that the state of Florida and Gov. Rick Scott may have lowered quality standards for heart surgery in children after a troubled hospital shown to have an abnormally high death rate for pediatric cardiac patients donated $200,000 to Gov. Scott and the state GOP.
According to an investigation the news agency published in June, an
alarming number of babies died
after cardiac surgeries that took place at a St. Mary's Medical Center, a West Palm Beach hospital owned by Tenet Healthcare. According to CNN's reporting, the hospital failed to live up to the state's quality standards for children's heart surgery, which have been in place since 1977.
The state's response? First, it rushed to defend the hospital, which later closed its children's heart-surgery program. Then the state Department of Health repealed its quality standards for heart surgery on children, arguing that the Legislature had never given the agency permission to put them in place, so they obviously had to go. Although Tenet and the state both denied colluding, CNN points out that Tenet donated a significant amount of money to Gov. Rick Scott's Let's Get to Work campaign as well as the Republican Party of Florida between 2013 and 2014.
Read the series of stories at
CNN.com.