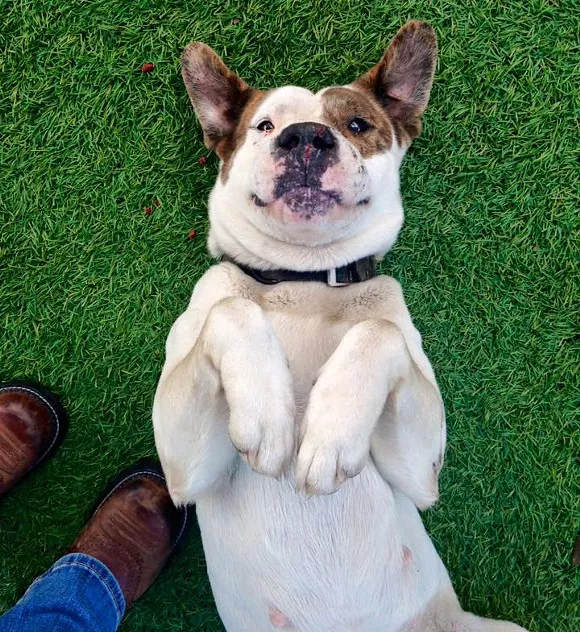 Orange County Animal Services says
Speck
, the dog euthanized last week after OCAS officials found the canine next to a dead racoon but failed to quarantine her, has tested negative for rabies.
"No shelter animals, personnel or volunteers are determined to have been at risk for the potential to contract the disease," the agency says in a press release.
Finding Speck near a dead raccoon was a warning sign that the dog could have had rabies, a fatal virus for canines that passes through the saliva and that can be deadly to humans if left untreated. Speck was found on Jan. 5, but she wasn't immediately quarantined.
"After being placed in isolation to recover from minor injuries, the dog was unfortunately housed outside the isolation area for a brief time where it came into contact with volunteers," the press release says. "A later review of the initial OCAS intake report prompted concerns that the animal's close contact with high-risk wildlife should have required the animal to have remained under quarantine. Contact with the raccoon, coupled with unknown factors, also disqualified the dog for a potential foster or adoptive placement. Without proof of vaccination, ownership, and the potential for the exposure to rabies, the animal was humanely euthanized on January 13."
According to mandates by the Florida Department of Health, unvaccinated dogs, cats or ferrets exposed to rabid animals shall be euthanized or placed under a rabies quarantine for six months with no animal contact and few exposure to people.
"The decision to euthanize any animal is always difficult, yet one that is made with the best interest of public and animal health or safety at the time," says Dil Luther, manager of OCAS, in a statement.