Photo via na.no on Instagram
The City Beautiful is adding two more LYMMO bus routes to connect the Orlando area.
Beginning on Sunday, Jan. 24, the fare-free bus service will include the new LYMMO Lime Line, which will connect Parramore residents to the LYNX Central Station, the SunRail and the Downtown core, according to a City of Orlando press release.
This first launch is limited and will include new stops at the FAMU College of Law, the U.S. District Courthouse and the intersection of Robinson Street and and Garland Avenue. When the route is completed in August 2016, two more additional stops in the Creative Village will be added.
A new standalone North Quarter Loop of the LYMMO Orange Line will also be launching on Sunday. This line will operate in a loop along Magnolia Avenue, Livingston Avenue, Marks Street and Orange Avenue, with transfers to the LYMMO Orange-Downtown Line available at the Orange County Courthouse Station.
Riders can track the LYMMO bus service through all of its 39 stops using the
LYNX live bus tracker
.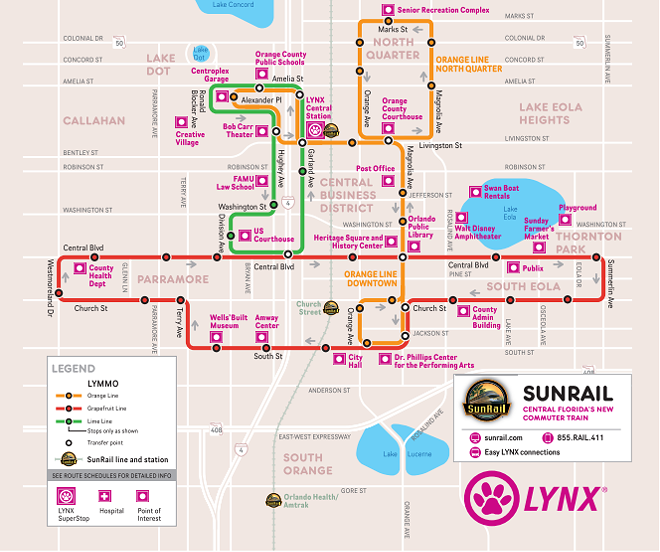 Photo via City of Orlando