In case you need any more evidence that the state Legislature plans to completely undermine local governments' attempts to decide what is good for their communities, today the state House approved an amendment to a Department of Agriculture and Consumer Services bill pertaining to a bunch of random things, including pest control, fertilizer sales reports and abandoned citrus groves, that would pre-empt counties from regulating the use or sale of polystyrene products.
This one hits close to home. As we reported in July, the city of Orlando has been considering following in the footsteps of some South Florida communities that have banned the use of
polystyrene products
, like takeout containers, cups and coolers. The products, which don't biodegrade, get stuck in storm drains and collect in local lakes (the photos attached to this story show some of the foam products gathered around bodies of water in Orlando during a local lake cleanup). Orange County Soil and Water Conservation Supervisor 4 Eric Rollings took the lead in trying to get the city to ban the products – see this
No Foam Zone
website for more details – and he says he received some positive responses from the city. But if the bill this amendment has been tacked onto passes, it'll make it impossible for Orlando to ban the foam.
The amendment reads:
500.90 Regulation of Polystyrene Products Preempted to the State.- The regulation of the use or sale of polystyrene products by entities regulated under chapter 500 is preempted to the state. This preemption shall not apply to local ordinances enacted prior to January 1, 2016.
Rollings suspects that this amendment is a direct response to the attempt to ban polystyrene in Orlando. He says he's considering taking legal action to stop the Legislature from preventing counties from exercising home rule.
"What's good for Ocala isn't always what's good for Orlando or Miami," he says. In other words, home rule is important and the state shouldn't pass pre-emptive legislation simply because counties do something the state doesn't like.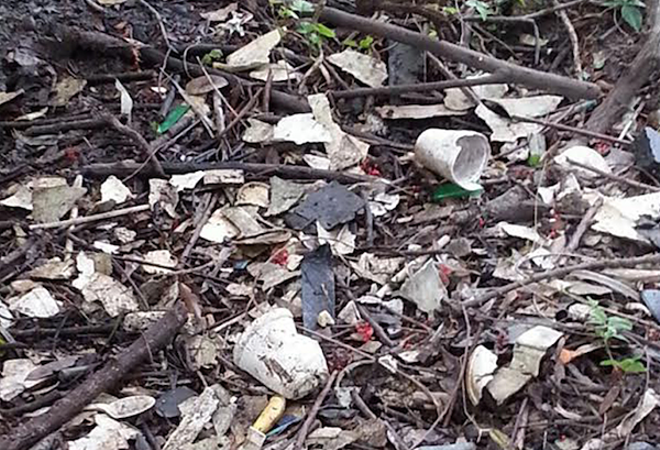 Since the 1980s, Florida's legislators have
protected Big Tobacco
by passing bills pre-empting counties from regulating smoking in public places; in 2008, it pre-empted counties from making laws taxing or prohibiting plastic bags until the state could
implement a "study"
on the subject; in 2013 the Legislature protected Big Business when it passed a pre-emption bill that restricted counties from passing laws that would require employers to offer sick time to employees; this year, the Legislature is protecting Big Oil in a huge way by attempting to pre-empt counties from
banning fracking
in their communities (that bill has
passed in the House
and is currently moving through committees in the Senate), and now they want to pre-empt bans on polystyrene, too.
"I'm researching bringing a lawsuit," Rollings says. "It is a horrible feeling to know that you have worked as hard as you can possibly work on something, and that even when you have the consensus of the other elected officials in your community, which you represent, your work can just be shot down in one single amendment. It's demoralizing."