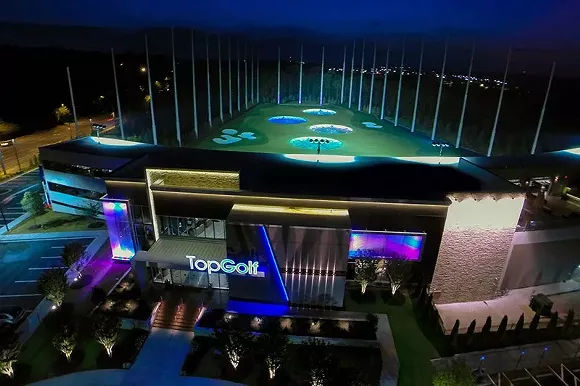 The mother of all interactive golf courses is making its way to Orlando, bringing a slew of entertainment options along with it.
Topgolf, the bowling-golf-arcade-restaurant hybrid will be bringing its 65,000-square-foot self to Convention Way and Universal Boulevard, the company announced January 28 at the PGA show.
Construction for the monumental entertainment center, which will be right in front of the Orange County Convention Center, is expected to start this February, although Fox 35 reports that it won't open until the beginning of next year.
For those who've never been to a Topgolf, they offer a more technologically advanced option than the traditional driving range. The balls have microchips in them, and the field is more of a dartboard than a typical course. Instead of an 18-hole adventure, it's more of a free-for-all where participants try to shoot for the middle of the target.
The company seems to be prepared for the Orlando opening, with their website already showing a menu for the specific location. Topgolf isn't sticking to one style of cuisine; they'll be offering mushi (sushi wrapped in tortilla instead of seaweed), char-grilled steak flatbreads and chicken and waffles.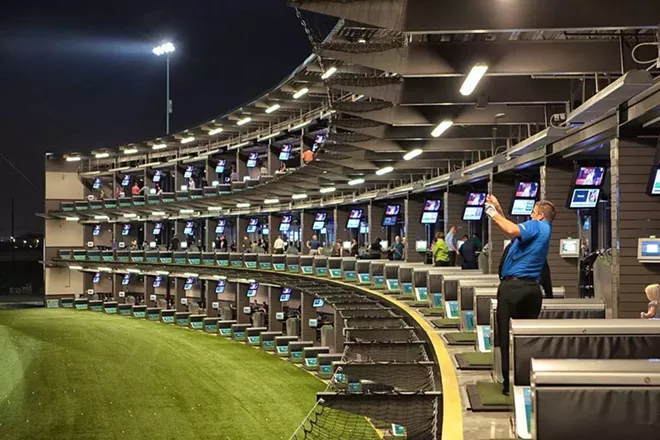 While it might attract more traffic to the already congested area, the hundreds of job opportunities it'll provide — 450 to be exact — will probably make up for it.
Topgolf will be open to everyone, but anyone under 16 must be accompanied by an adult.