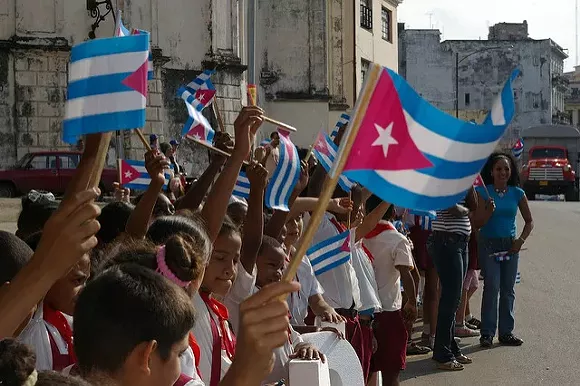 A new agreement between the U.S. and Cuba will restore commercial flights, permitting new daily flights between the two countries starting this fall, according to the
Associated Press
.
Following a signing of the deal on Tuesday, the U.S. Department of Transportation allowed U.S. air carriers to apply for a
bidding process
on "as many as 110 U.S.-Cuba flights a day - more than five times the current number," the
AP
reports. Currently, if you want to travel to Cuba, you must take a charter flight. The perks of commercial flights, such as online booking, are usually not available with charter flights, but the new agreement could bring in airlines such as JetBlue Airways and American Airlines.
"Today is a historic day in the relationship between Cuba and the U.S.," U.S. Transportation Secretary Anthony Foxx tells the
AP
. "It represents a critically important milestone in the U.S. effort to engage with Cuba."
The deal does not include flights by Cubana, the island's national airline.