THIS LITTLE UNDERGROUND


Jen Cray
AMFMS at Will's Pub
AMFMS
is a band based in Maryland but with
Florida ties
strong enough to warrant a record release here (Feb. 15, Will's Pub). That's probably because they're fronted by Tampa son
Shawn Kyle,
a musician with a pretty well-established track record, from solid work like the beachy indie rock of
Florida Kilos
to somewhat more regrettable stuff like the stilted
Beauvilles.
This latest band goes in the plus column for him. Stylistically, their sonorous indie rock straddles
'80s alternative
and
psych rock.
Though the combination isn't perhaps the first one to come to most minds, their particular take is a
cohesive aesthetic
with solid playing and sturdy songwriting.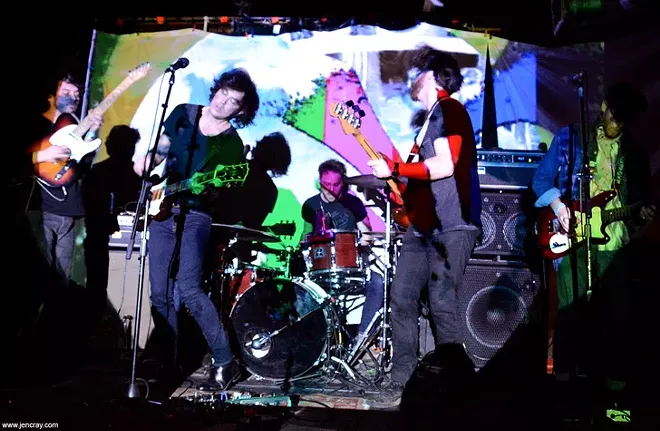 Jen Cray
AMFMS at Will's Pub
Opening the night was local
Taryn Roberts,
whom I was encountering for the first time. Backed by a full band comprised of members of Orlando band Timothy Eerie, he kicked out loud alt-rock with big chunky guitars, nice slacked-out melodies and occasional psychedelic washes. His songs sometimes feel a little developmental still, but there's some
real material
here.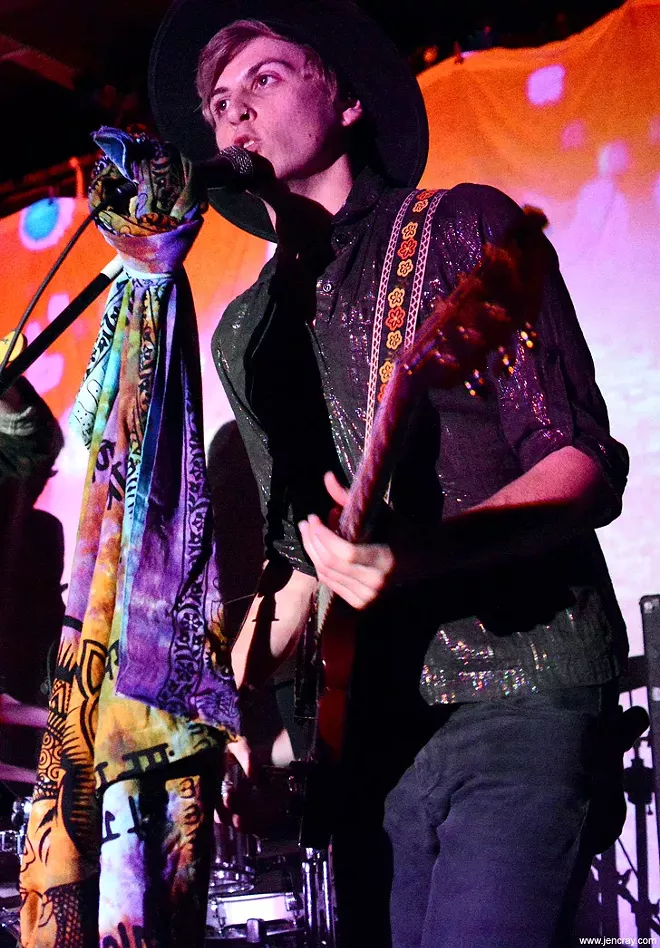 Jen Cray
Timothy Eerie at Will's Pub
Speaking of
Timothy Eerie,
they also performed. I went to this show not expecting to write much about them since I did just four months back. But this was already a
very different band
than I saw not so long ago.
Jen Cray
Timothy Eerie at Will's Pub
The young psych band went bigger and even more traditional this time out with at least a couple more members (swirling keys and another singer) and, oh boy,
incense.
They look to be doubling down on the genre and going more
authentically psychedelic
in a trajectory whose logical conclusion usually involves sitars. There's nothing particularly wrong with that, especially when done well like it is here. But it is a lot more noodly, which, personally, is only a virtue when I'm eating. More essentially, though, it's very literal, so much as to be
retro.
What was initially a band expanding psychedelic sounds with a bright, current edge is now becoming a straight revival act. For fans of previously local
Strangers Family Band,
however, Timothy Eerie's your next score.
Perhaps you noticed the frequency with which the word
"psychedelic"
has turned up in this review. That's because the entire night was draped in good
acid visuals
that made this intent emphatic and unambiguous. Visuals are always a dimensional show gesture that earns points, but especially so when it involves a
two-man team
live-mixing them like it was this night. Groovy, man:
Jen Cray
AMFMS at Will's Pub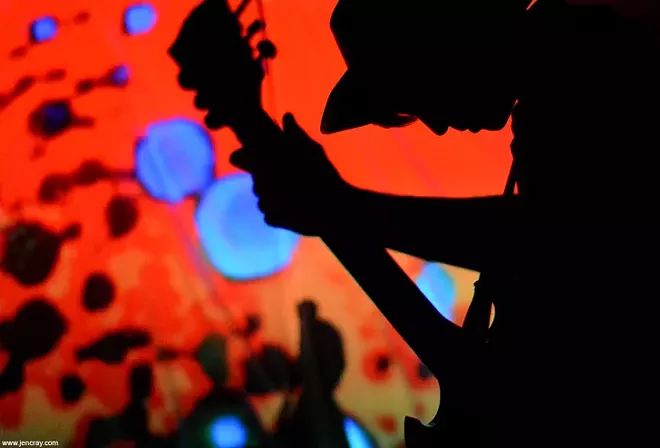 Jen Cray
Timothy Eerie at Will's Pub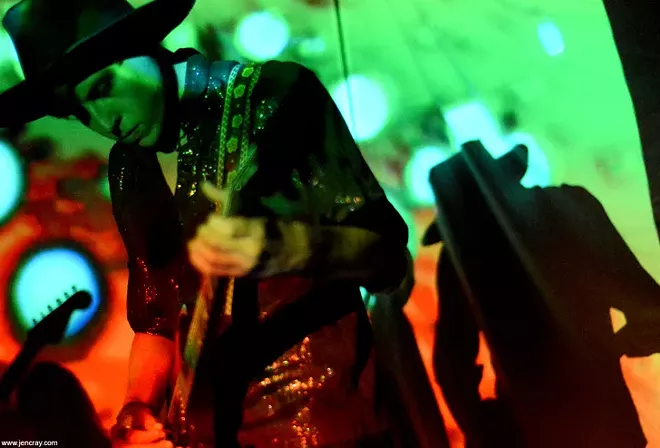 Jen Cray
Timothy Eerie at Will's Pub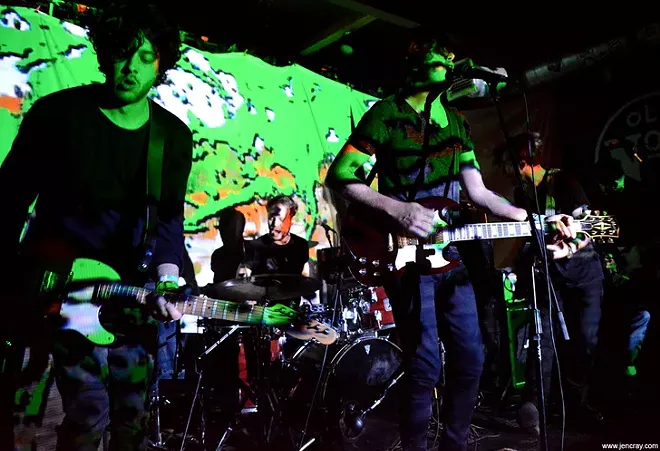 Jen Cray
AMFMS at Will's Pub
////////////////////////////////////////////////////////////////////////////////////////////
This Little Underground
is Orlando Weekly's music column providing perspective, live reviews and news on the city's music scene.

Follow Bao on Twitter (@baolehuu)
Email Bao: baolehuu@orlandoweekly.com