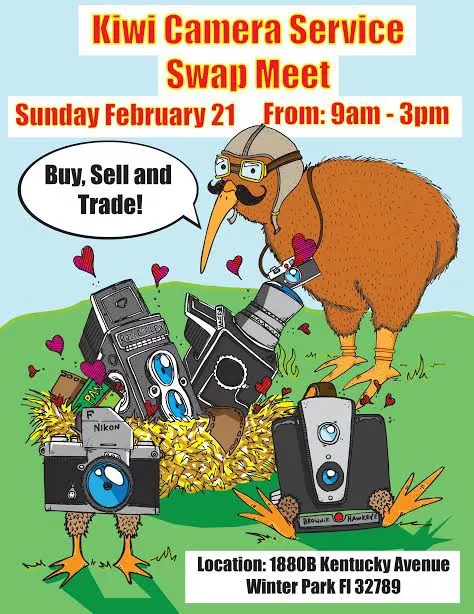 If you're a local photographer – professional, amateur, hobbyist, whatever – and you're looking to score some new stuff (or get rid of stuff you never use), you'll want to check out this event.
Kiwi Camera Service
is holding its semi-annual swap meet this weekend, at which vendors set up tables full of digital and film cameras and accessories. Show up and you might be able to score a deal on new lenses, camera bodies, umbrellas, etc. Or, if you've got a bunch of stuff you want to get rid of, call the shop (407-539-2731) and see if you can set up a table of your own.
The events lasts from 9 a.m. to 3 p.m., but we hear people like to arrive early and scout out the good stuff – so if you're hoping to score a deal on some high-quality gear, you probably want to arrive early.
Kiwi Camera is located at 1880B Kentucky Ave., Winter Park.