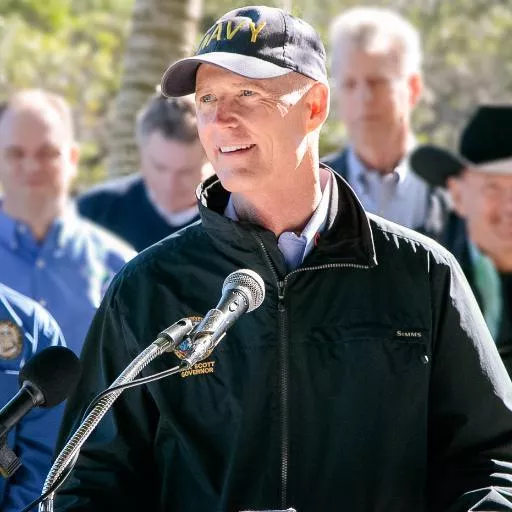 When Florida Gov. Rick Scott
praised
presidential candidate and part-time Florida man Donald Trump last month in a
gushy USA Today op-ed
, it was a little strange, but the
Washington Post
speculates it could have been early flattery from a potential vice president.
As the
Miami New Times
notes, both have been compared to Lord Voldemort, but what else could make them a good team?
The Post's
Chris Cillizza argues:
"The Florida governor is, yes, a governor and, therefore, part of the political class that Trump loathes. But Scott, like Trump, has his roots in the private sector — making millions as a health-care executive before he ran for office in 2010. And Scott got into the governor's mansion by beating the Florida Republican establishment at its own game — sort of like Trump has done in this race. Plus, don't forget that Scott was an an early advocate of Trump's message: "I think he is capturing the frustration of many Americans after seven years of President Obama's very intentional government takeover of the U.S. economy," Scott wrote of Trump in a very favorable op-ed in USA Today in January. Under normal circumstances, the fact that Scott's company paid a $1.7 billion Medicare fraud penalty would be disqualifying. But this is Donald Trump we are talking about."
The Post speculates Trump's other potential running mates could be South Carolina Gov. Nikki Haley, former Alaska Gov. Sarah Palin, Carly Fiorina or a random businessman.
Another scary thought? If it all works out for new best friends Trump and Scott, Lt. Gov. Carlos Lopez-Cantera would take over Scott's remaining term. But, if Lopez-Cantera wins his bid for U.S. Senate, our next governor could be, wait for it, Attorney General Pam Bondi.