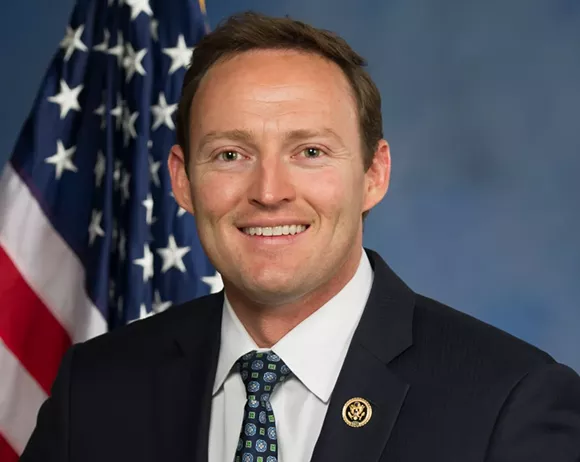 U.S. Rep. Patrick Murphy just got the two biggest endorsements a Democrat could ask for. President Barack Obama and Vice President Joe Biden are backing Murphy in his bid for U.S. Senate.
In a news release from Murphy's campaign, Obama says in a statement that he's proud to endorse the Jupiter representative.
"Patrick has been a tireless champion for middle-class families and a defender of the economic progress that American workers and businesses have made," Obama says. "In Congress, he's fought to strengthen Medicare and Social Security, reform our criminal justice system, and protect a woman's right to choose. Floridians can count on Patrick Murphy to stand up for them every day as their next Senator."
In a statement, Biden says Murphy is "a leader who knows what's important."
"Patrick Murphy has the progressive values, the work ethic, and the youthful energy the U.S. Senate needs," Biden says. "He'll work tirelessly to bring people together to make a difference for Florida's middle class."
The news release added Murphy and Biden will campaign together on March 28.
The recent endorsements don't look so good for Murphy's competitor in the Democratic primary, U.S. Rep. Alan Grayson, D-Orlando. Grayson's campaign released a statement Monday saying a
Public Policy Polling survey
shows Grayson and U.S. Rep David Jolly, R-Indian Shores, as the frontrunners to replace U.S. Sen. Marco Rubio.
Already heated, the Democratic primary race for the Senate seat became more contentious after U.S. Senate Minority Leader
Harry Reid
asked Grayson to drop out of the race following a The New York Times investigation on how his work as a hedge fund manager interfered with his congressional duties.