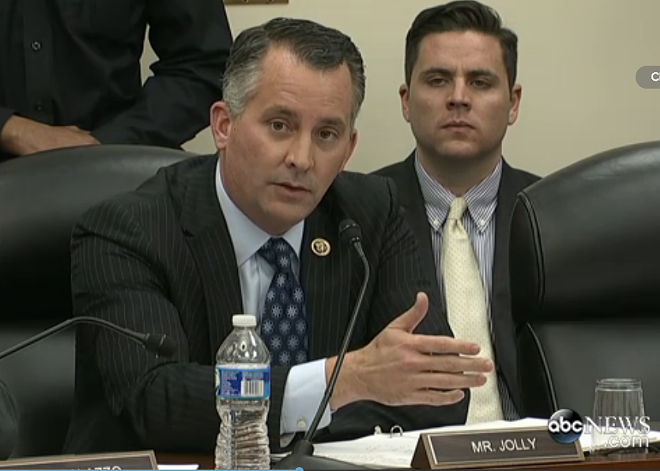 In retaliation of Apple's refusal to hand over encrypted information following the
San Bernardino shooting
, Representative David Jolly (R-Fla.) has introduced a bill that would restrict taxpayer funding to the massive tech corporation.
No Taxpayer Support for Apple Act (H.R. 4663) was brought to Congress on March 2, according to a press release from Jolly's camp.
The bill aims to forbid federal agencies from purchasing Apple products until the company cooperates with the FBI. If this new legislature passes, Apple would have to provide technical support when approached with a warrant for encrypted information that may be relevant to terrorist acts.
"[Apple's] failure to comply [with a judge's order] means that there is additional information out there that has already contributed to other incidents or will in the future contribute to other incidents of terrorism or national security, I think Apple leadership risks having blood on their hands," Jolly said
during a congressional hearing
with FBI Director James Comey.
Govtrack.us, one of the most visited websites for government transparency, predicts that the No Taxpayer Support for Apple Act has a
1 percent
chance of being enacted.