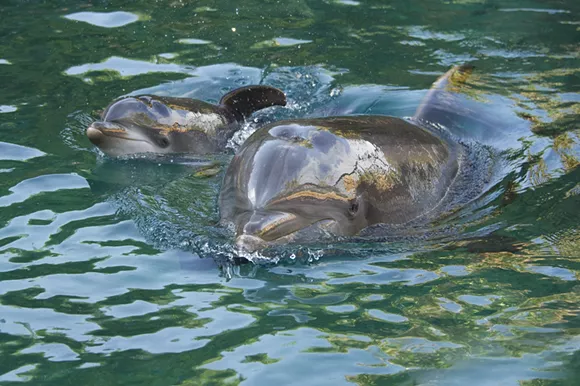 Just in time for Dolphin Awareness month this march,
which is a thing
, Discovery Cove in Orlando has welcomed a newborn dolphin.
The 4-foot-long, 52-pound baby girl, named Skye, is the 30th dolphin to be born at Discovery Cove since it opened in 2000.
Skye's 32-year-old mom, Astra, gave birth to the calf on Feb. 23. Skye is Astra's third calf.
"The Discovery Cove Team is excited to welcome this new addition and is providing around-the-clock care for Astra and her new calf," stated a press release from SeaWorld.
The welcoming of baby Skye has come just a few weeks after SeaWorld announced it would
no longer keep Commerson's Dolphins in captivity
.