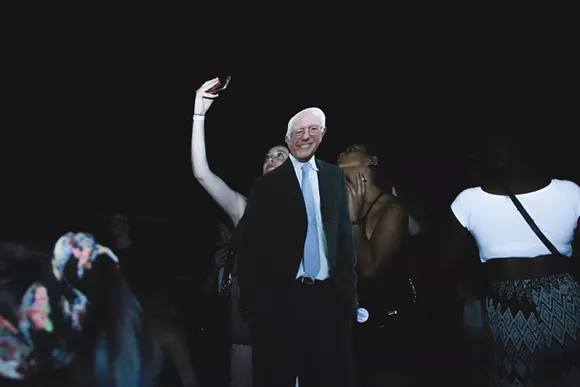 Photo by Giovanni Bravo Ruiz
Orlando's Milk District was the home of a special event dedicated to democratic presidential candidate Bernie Sanders last Saturday, March 12.
Using Sanders' campaign motto, "A party to believe in," Bernie Fest was an all-day gathering devoted to bringing people together and providing them with an environment to engage about Sanders, politics, and social causes.
"Bernie Fest is about putting the people back in politics," says Nicholas Sawyer, one of Bernie Fest's operations managers. "People typically think that politics are totally separate from their lives. That they have to make it a career, or sell out in order to engage in politics but that's not true, Bernie Sanders' campaign is about everyone getting involved. Particularly the people who have never voted, and who have never been involved before. Bernie Fest is about bringing politics into people's social lives."
Photo by Giovanni Bravo Ruiz
Hosted by the community organization Body//Talk, as well as Uncle Tony's Donut Shoppe, and Spacebar, Bernie Fest used multiple venues, which hosted a variety of artists from live bands to DJ's, all raising awareness about the Florida Primary, on March 15.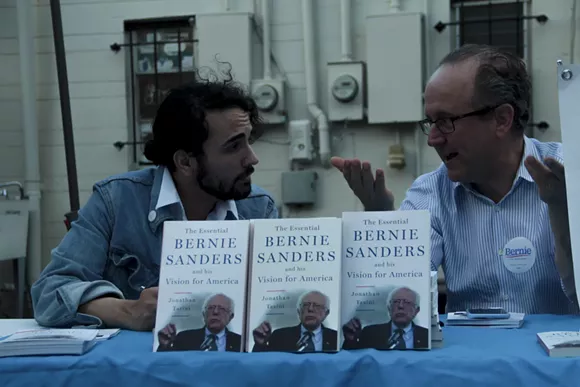 Photo by Giovanni Bravo Ruiz
Amongst those attending was guest speaker Johnathan Tasini, author of
The Essential Bernie Sanders and His Vision for America.
When asked about the importance of events like Bernie Fest, Tasini stated, "It's particularly important because you want to get people to have energy before the primary. People go home and they remember Bernie, and then they go out and talk to other people and they say, hey I was at this cool Bernie Fest I met all these great people. It lifts up the energy level for people and the interest level, and it reminds people that we're just a few days away from the election here. It's very important to motivate people."