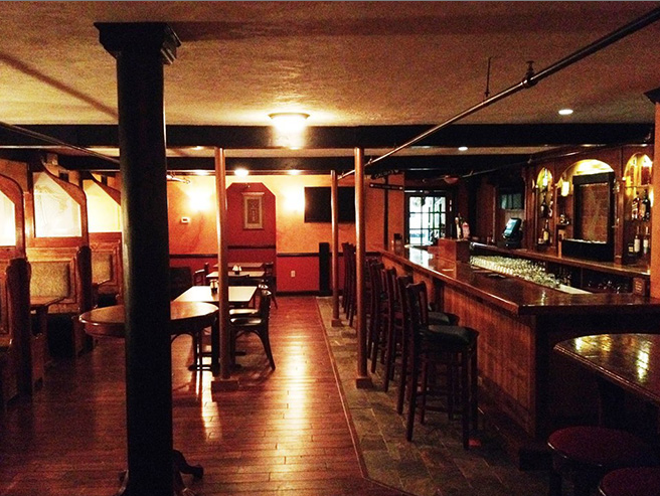 Wherever you partied last night (or this morning, as it were) for St. Patrick's Day, there was almost certainly Guinness — the authentic Irish black. And, while we weren't there, we're guessing the Harp & Celt on Magnolia Avenue downtown was one of the hottest — and most Irish — tickets in town.
And no wonder. The Harp & Celt, sister bars next door to each other, were just named to the
Top 25 Most Authentic Irish Pubs
in the country by
The Daily Meal
, a food news digest website, which put the twin bars at No. 6 overall.
The Celt side is where President Obama sat for some shepherd's pie in 2011, with vaulted, airy ceilings, a drop-down projector screen for big-game watching and an upstairs seating area.
The Harp is a quieter (on most days), more intimate space with booths, a couple of tables, and bar that sports a passthrough to the Celt side and bartenders that speak with a sweet Irish lilt. Swoon.
Either way, you get double the Irish pub without having to show your ID twice.
The best time to go: Catch the English Premier League frenzy on Sunday mornings, when traditional Irish breakfast is on deck before 2 p.m. Order either the half size or the whole; both include black pudding, white pudding, Irish sausages, rashers (bacon to Yanks), eggs, mushrooms, beans and toast.