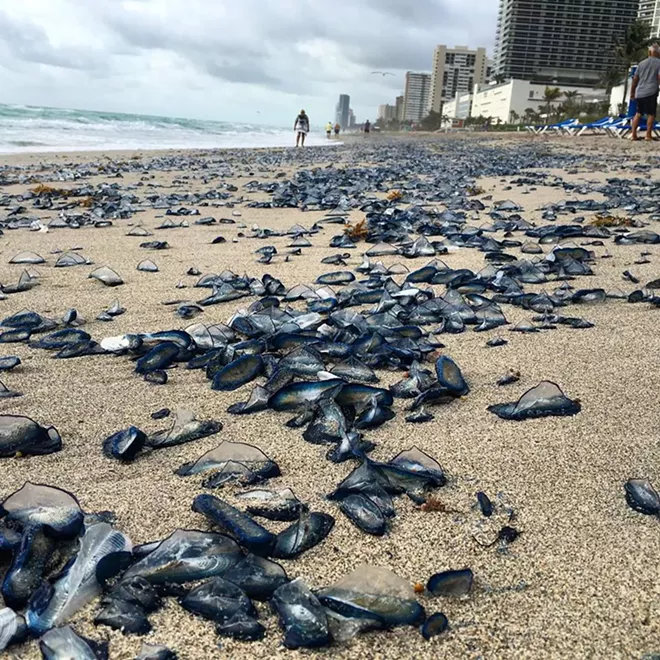 Photo via City of Hallandale Beach Facebook page
Just when you thought the
Indian River fish kill
was the most disturbing thing to happen to local wildlife, Hallandale Beach was littered with thousands of black and blue dead jellyfish Thursday morning.
The wash-up contained mostly the
velella velella
species and a few man o' war, said the city of Hallandale Beach on their
Facebook page
.
"This happens about every three years," said the post. "They are not really a dangerous type and are not known to sting. We have had only one minor sting in the first three hours of our day."
Although cleanup began in the morning, the process became a continuous one due to waves washing up even more jellyfish as the day went on.
"They're an interesting addition to our beaches, when the wind blows in the right direction at the right time of year," said Charles Messing, a Nova Southeastern University marine biology professor, in an interview with
the Sun Sentinel
. "I expect they're all up and down the coast of southeast Florida."