With all rumors, you need to take 'em with a grain of salt, but the latest Disney rumor you might need an entire salt lick.
The latest rumor regarding Disney's Hollywood Studios has the park turning one of its most signature attractions, Tower of Terror, into a Guardians of the Galaxy ride.
The rumors are linked to a larger rumor of a new Marvel-themed area coming to the Disney California Adventure park at the Disneyland Resort. The new Marvel area there would be mostly in the A Bug's Life-themed area with the nearby Tower of Terror being the central focus. The rumor points to Orlando's Tower of Terror also getting the update, possibly as a temporary overlay.
Some have pointed to the
contract with Universal
. That contract keeps the Marvel characters in use at Islands of Adventures under the control of Universal east of the Mississippi for theme parks indefinitely.
The contract also extends to the "universes" that these characters are in. Things get interesting since the Guardians of the Galaxy characters aren't currently in use at IOA but are directly related to characters that are, via an upcoming
Avengers Infinity War film
.
Currently, it is believed that the GotG characters are able to be used in the WDW parks even though they have only been seen twice in the parks, once during a special after-hours up-charge event, and a temporary movie preview for the original film.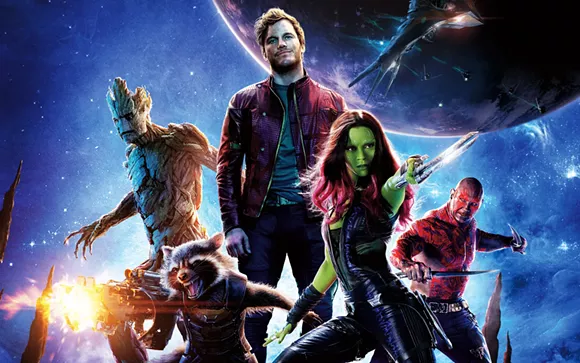 Interestingly enough, the film preview in Orlando didn't feature any of the in-theater effects that the California preview featured.
As far as the ride goes, guests would be given a tour of The Collector's mansion. The ride would still feature the drop sequence of the current ride but all other aspects of the ride would be changed.
Disneyland frequently features ride overlays. The overlays take permanent rides, such as Haunted Mansion or Space Mountain, and give them new themes with a fully different ride experience.
The Haunted Mansion in Disneyland gets a yearly
Nightmare Before Christmas overlay
and Space Mountain recently got a Star Wars overlay. It was that
Star Wars overlay
that caused some East Coast fans to complain about the lack of overlays here in Orlando. Some have pointed to this complaining as part of the reason why we may be receiving the Guardians of the Galaxy overlay.
Others have pointed to the
new activity with the Twilight Zone brand
as one reason why Disney may want to remove the intellectual property from its parks. The Tower of Terror in Tokyo, where the Twilight Zone was never popular, has a more generic theme (with an odd Adventure's Club reference in it).
The Guardians updates to the Tower of Terror
are rumored to be taking place sometime in 2017
before the new Avengers Infinity War film is released in 2018.