THIS LITTLE UNDERGROUND


EMEFE
EMEFE
Because the basic rundown on what they do immediately shades them long before the verdict is delivered, New York City's
EMEFE
(April 11, Will's Pub) is one of those bands that presents an expository dilemma. In theory, their wildly inclusive mash of pop, afrobeat, funk, rock, soul and electronic looks
suspiciously fusion.
I just shivered writing that. And it is, technically. But unlike the daffy fruit salad that usually comes of such magpie tendencies, EMEFE's groove-based
progressive pop
sound is a synthesized vision beyond the sum of its parts.
Formed notably by drummer-singer
Miles Arntzen
– who's a member of the legendary
Antibalas
and
Will Butler's
band (of
Arcade Fire
) – EMEFE is the kind of
genre-insubordinate band
that's good to see but terrible to write about because their gestalt evades easy language. In their
Orlando debut,
they came as a full, dynamic and highly percussive sextet. With a modern Talking Heads-esque boldness in style blending, they kept their many ingredients and explorations in a consistently forward line with a little dazzle, a lot of skill and
total body-moving intent.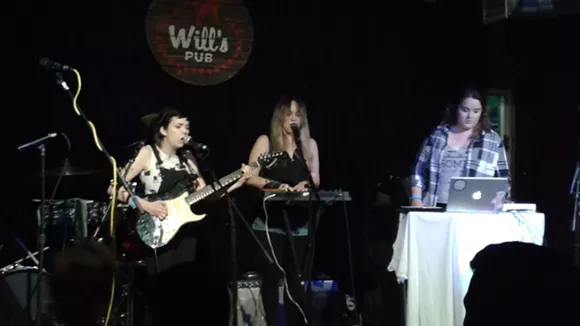 Island Science at Will's Pub (11 April 2016)
Opening was
Island Science,
a local synthpop act produced by
Dromes,
the electronic alter ego of multi-genre talent
Chandler Strang
(Saskatchewan, Case Work). Suspended in dreamy, feminine and minimalist atmosphere, their music – which sounds like
the xx
minus the sex and laser focus – has potential. Unfortunately, the live setting doesn't yet flatter them. With the exception of decent singing, their stage show was rough, rudimentary and tentative. A general live rule for electronic acts like this is that a little
stagecraft
(fog, lighting, costumes, anything) goes a long way, especially for nascent groups still developing live chops like Island Science. If only they had some
presentational flair
somewhere in 'em to tap.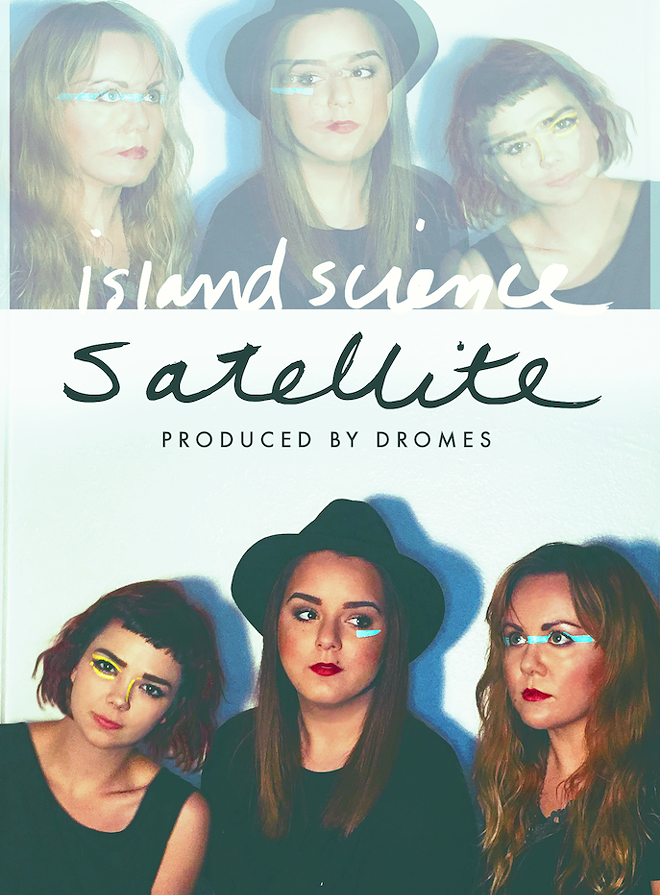 ////////////////////////////////////////////////////////////////////////////////////////////
This Little Underground
is Orlando Weekly's music column providing perspective, live reviews and news on the city's music scene.

Follow Bao on Twitter (@baolehuu)
Email Bao: baolehuu@orlandoweekly.com