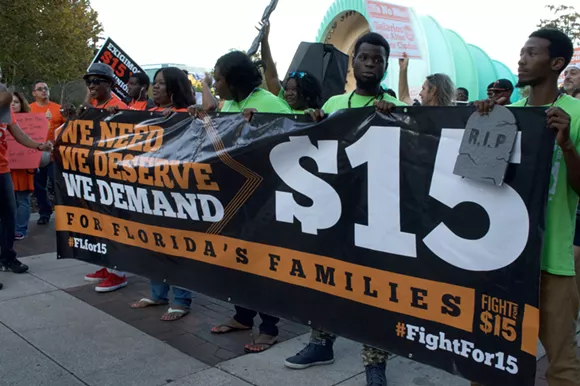 Photo by Monivette Cordeiro
Maybe it's the warmer weather, better services or having survived the
Miami Cannibal
attack of 2012— either way, a new study finds that the poor live longer in Miami than the rest of Florida and much of the country.
The New York Times
reports a study published Monday in
The Journal of the American Medical Association
found that while rich Americans live longer no matter where they live, for poor Americans, geography can shave a few years off their lives.
The life expectancy for 40-year-olds with household incomes below $28,000 in Miami is
81.2 years
. In Orlando, it's 80.2 years and in Tampa, it's 78.8 years, slightly better than the worst area in Florida, Jacksonville at 78.7 years. In the Pecos area of Texas, the life expectancy went as low as
75.6 years
.
"The gap in life spans between rich and poor widened from 2001 to 2014," the
Times
writes. "The top 1 percent in income among American men live 15 years longer than the poorest 1 percent; for women, the gap is 10 years. These rich Americans have gained three years of longevity just in this century. They live longer almost without regard to where they live. Poor Americans had very little gain as a whole, with big differences among different places."