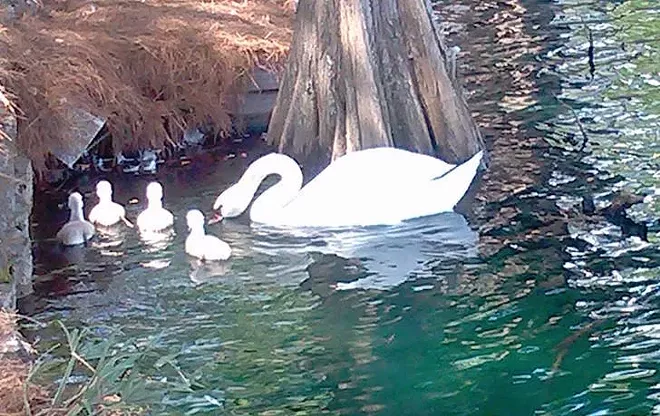 Late Monday night, six baby swans were stolen from Lake Eola Park and Orlando Commissioner Patty Sheehan is "just furious" about it.
"This is a crime against all of Orlando, and this will be prosecuted to the fullest extent of the law," Sheehan posted on
Facebook
. "Anyone with information is encouraged to report any suspicious activity to the Orlando Police Department."
A Lake Eola park ranger says that the baby swans, or cygnets, were one day old when they were taken from their mother's nest, according to
WFTV
. On Tuesday morning the ranger could hear the mother screaming over her lost babies.
The Orlando Police Department is currently pursuing leads and encourages people to call the crime line at 1-800-423-tips with any information regarding the six missing swans.