Photo by @dafoodie via Instagram
One of the best ways to get to know the food scene in a city is by following all the IGers you can. Orlando is no exception. Here are five of our favorite food posts by local 'grammers this week.
1. The Flying Pig at Tom & Chee
(above)
Roasted turkey, bacon, pickle, smoked gouda and white cheddar come together for a perfect cheat-day lunch.
Photo by @sporkorlando via Instagram
2. This donut from Plancha at Four Seasons Orlando
Perfectly pink and evenly sprinkled with multi-color sprinkles. It's what donut dreams are made of.
Photo by @orlandofoodscene via Instagram
3. A creamy lobster roll, hush puppies and lobster bisque from Bar Harbor Seafood

The creamy dressing on the "lawbstah sahlad" is a love-letter to Maine at this Pine Castle enclave, which sports a retail seafood market to boot.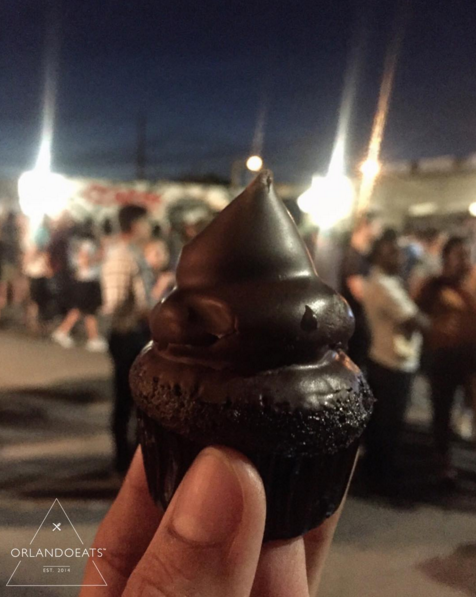 Photo by @orlandoeats via Instagram
4. This perfect High Hat cupcake from Sweet! By Good Golly Miss Holly

A chocolate cupcake with vanilla frosting dipped in Magic Shell. This one came from the cupcakery's food truck, which made an appearance at Tasty Tuesdays in the Milk District.
Photo by @orlandovegans via Instagram
5. The feel-good Hail Kale salad from Dixie Dharma at Market on South

A plate of garlicky kale, blackened corn, pickled watermelon rind, red onions and croutons looks like lunch (on non-cheat-days).