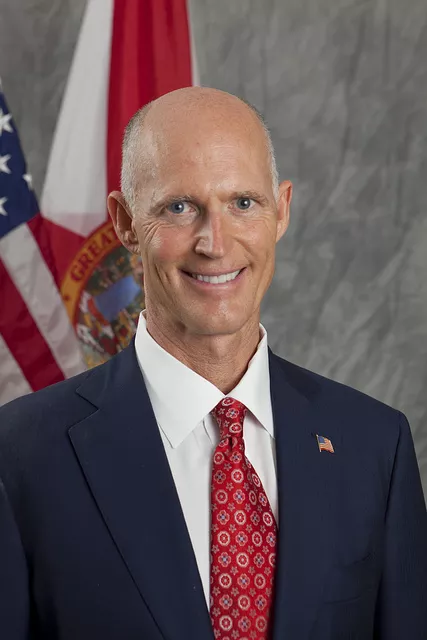 While some have said the idea of Vice President Rick Scott is
laughable
, that hasn't stopped the Florida governor from gunning for Republican presidential frontrunner Donald Trump's heart, this time by trying to convince his party to stop trying get rid of the billionaire.
In a Facebook post, Scott says:
"It is time for the 'Stop Trump' movement to end. Yesterday's election results show that the anti-Trump efforts didn't work.

Republicans now need to come together. Donald Trump is going to be our nominee, and he is going to be on the ballot as the Republican candidate for President. The Republican leaders in Washington did not choose him, but the Republican voters across America did choose him. The voters have spoken.

If the anti-Trump groups don't stop now, their efforts will be nothing more than a contribution to the Clinton campaign.

The damage that President Obama has done to our country is serious and substantial. We cannot afford another four years of liberal incompetence, and that is exactly what Hillary Clinton would bring.

We've had an extensive debate amongst ourselves, it is now time to get serious about winning in November. This was a hard fought campaign, but now is the time for Republicans to unite."
In a nutshell: GOP, stop trying to end the political aspirations of a man who has inspired
countless
lists of
people
,
places
and
things
he's insulted and even has his own
insult
generator
.
Scott's comments come after Trump won Republican primaries in Connecticut, Delaware, Maryland, Pennsylvania and Rhode Island, which puts him up to 950 delegates. To secure the Republican presidential nomination, Trump needs 1,237 delegates.