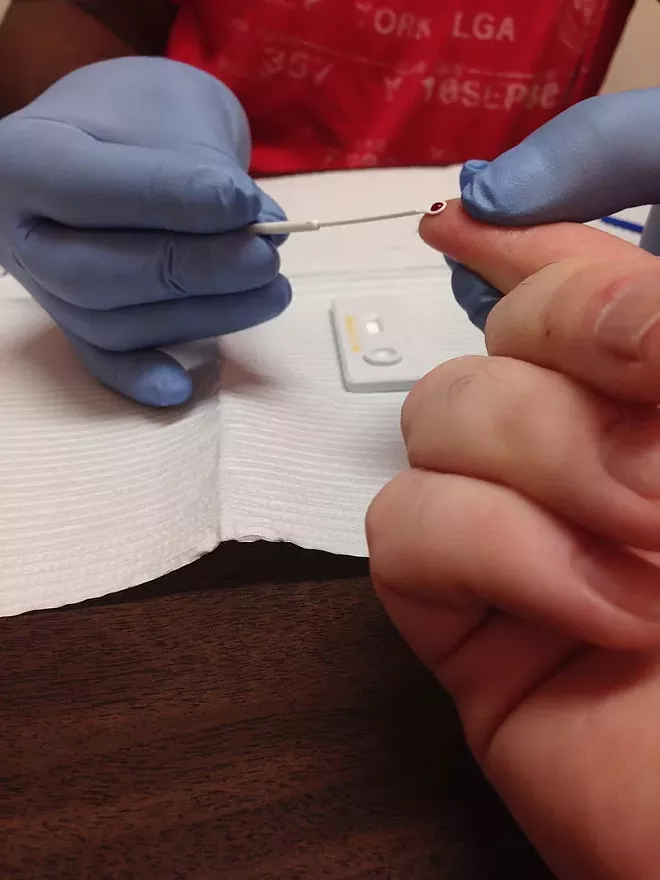 Eleven of Florida's Democratic and Republican members of Congress want Gov. Rick Scott to explain how the Florida Department of Health revised its count of new HIV infections in 2014 from 6,147 to 4,613, according to the
Tampa Bay Times
.
The
Times
first reported the 25-percent change, saying the adjustment was much larger than those made in recent years. The revision happened as Florida "faced criticism for a spike in HIV cases, particularly in South Florida, which led the nation for new infections," the newspaper reports.
The letter was signed by U.S. Democratic Reps. Kathy Castor, Debbie Wasserman Schultz, Patrick Murphy, Alcee Hastings, Ted Deutch, Lois Frankel and Frederica Wilson. It was also signed by U.S. Republican Reps. Ted Yoho, Ileana Ros-Lehtinen, Carlos Curbelo and Mario Diaz-Balart.
"The large data revision combined with these vague and imprecise explanations has created uncertainty regarding the true status of new HIV infections in Florida, as well as questions regarding (the Florida Department of Health's) competency and transparency," the letter says, according to the
Times
.
Florida's interim Surgeon General Celeste Philip responded to Congress members
Friday
by directing them to the newly launched
HIV Data Center
, which explains how the Centers for Disease Control and Prevention collect state data. Previously, a FDOH spokesperson told the
Times
that the CDC "changed the criteria for identifying cases that may have been counted twice or in two different states, causing Florida to have to sift through more records."