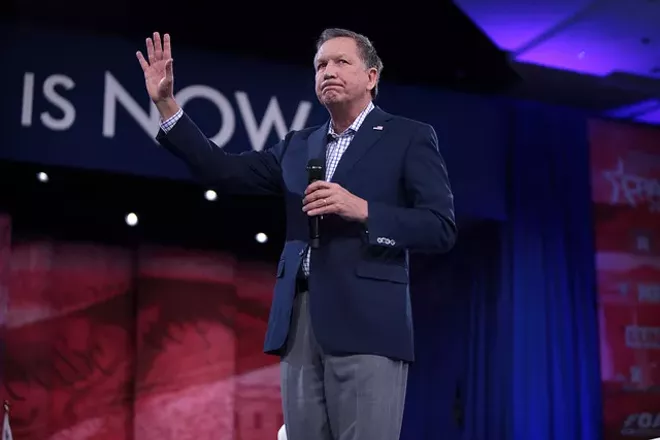 Ohio Gov. John Kasich was the last Republican standing in the way of billionaire Donald Trump's presidential nomination, but that blockade ended Wednesday night after Kasich announced he was suspending his campaign.
Kasich dropped out hours after U.S. Sen. Ted Cruz announced he was
suspending
his campaign.
"As I suspend my campaign today, I have renewed faith, deeper faith that the Lord shall show me the way forward and renew the purpose of my life," Kasich says.
Earlier Wednesday morning, Kasich shared a video calling him
America's only hope
.