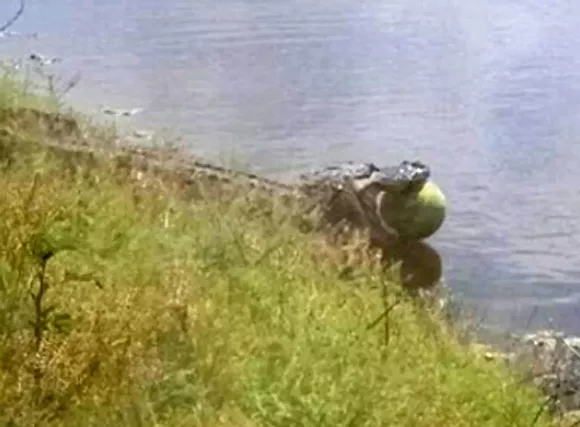 So far this year, we've learned that Florida alligators love swimming in
other people's pools
, pulling off
alleged burglars' arms
and now these greedy reptiles also love other's people's fruit, specifically watermelon.
The above photo was shot at a farm in Hendry County, Florida and posted to the
Florida Agricultural Crimes Intelligence Unit
Facebook page, which, I honestly couldn't recommend more if you're into Florida farm capers and Florida Farm-related memes.
Just look at these solid gold posts...