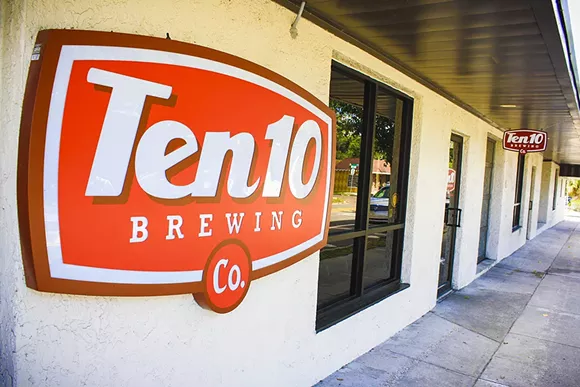 This Saturday, May 21, Ten10 Brewing Co. plans to get you sh*tfaced and super-awake at the same time. Prepare your body.
To wrap up American Craft Beer Week,
Ten10
teamed up with
Lineage Coffee Roasting
in something they are calling "Tweak'd Fest."
"Because we have a taste for great coffee, we joined forces with Lineage Coffee Roasters and got down to work blending their amazing small-batch roasts with a number of our beers," Ten10 says. Below is their lineup of coffee-nated beers; find your favorite at Ten10 (1010 Virginia Drive) on Saturday. Don't plan on an afternoon nap.
* Rise Leviathan - our dense Imperial Stout aged on Lineage 431 roast coffee.
* Shamrock & Roll - a red ale aged on Jameson soaked oak-spirals and blended with a special roast from Hernando Medina Microlot.
* Smoke 'Em if You Got 'Em - our citrusy Centennial hopped IPA blended with a roast from the Linarco Rodriquez microlot.
* Plum & Fennel Farmhouse - aged on a roast from the Libio Hoyos Baos microlot.
* The Lebanon - Imperial stout aged on 431 roast Lineage Coffee, cardamon and cinnamon.
* Overkill - a Schwarzbier aged on Kunjin roast sourced from Papua New Guinea.
* White - a sweet stout made with Lineage Coffee and Lineage cold brew adjunct.
* High-Strung & Hopped Up - a barrel aged hoppy barley wine made with a roast from the Hernando Medina Microlot.
* Way Too Much Pressure - a milk stout aged on Lineage San Antonio roast.
* I Live Again - a barrel aged double brown ale aged on Lineage Columbia Cauca roast.
* When I Get That Feelin' - milk stout brewed with coconut and Lineage San Antonio roast.