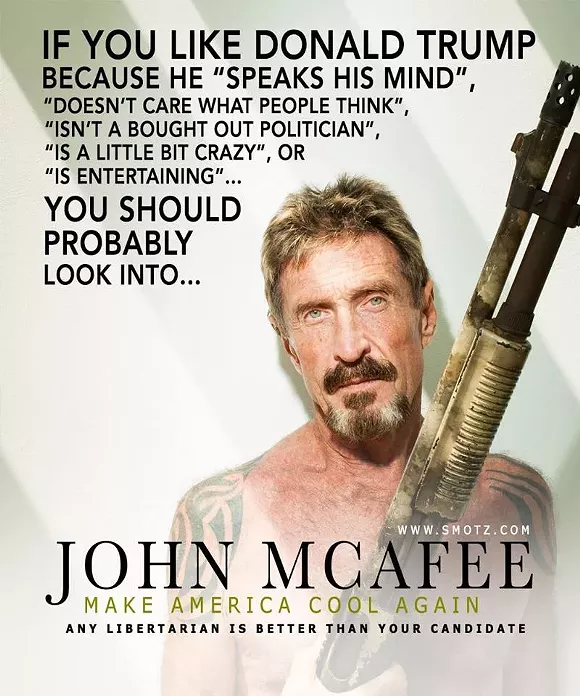 Photo via John McAfee/Facebook
John McAfee, creator of anti-virus software program, is one of 18 libertarian presidential candidates.
Libertarians will gather in Orlando next week for the
Libertarian Party National Convention
.
The "Legalize Freedom" convention, starting on May 26, will be held at Rosen Centre Hotel and Resort, and include debates and guest speakers.
The
Photo via Libertarian National Committee
The Libertarian Party National Convention will host "Legalize Freedom" themed convention in Orlando.
weekend convention will bring delegates together to pick a presidential and a vice-presidential candidate to represent the party in the upcoming election. The delegates have 18 presidential candidates to choose from, including computer programmer John McAfee and former New Mexico governor Gary Johnson.
Florida Politics
.