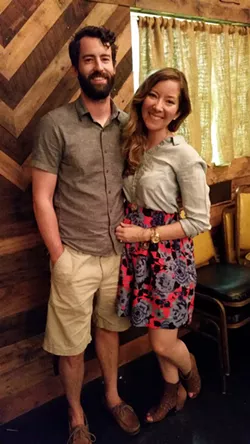 Faiyaz Kara
Patrick Lyne & Brittany Walsh-Lyne
Farm-Haus, the farm-to-table meal delivery service operating out of East End Market, will take over the Bookmark It space when the indie bookstore vacates at the end of the month.
Brittany Walsh-Lyne and husband Patrick say they plan on changing the name to
Farm & Haus
to reflect their new retail space which they plan on opening by the end of June/early July.
Farm & Haus will offer family-sized portions of pot pies, shepherd's pie and the like from their freezer section, as well as many grab-and-go items.
The pair are currently looking for a kitchen outside of East End Market's to meet the added demand.
More details will be released in the coming days.
facebook.com/FarmHausOrlando
farm-haus.com