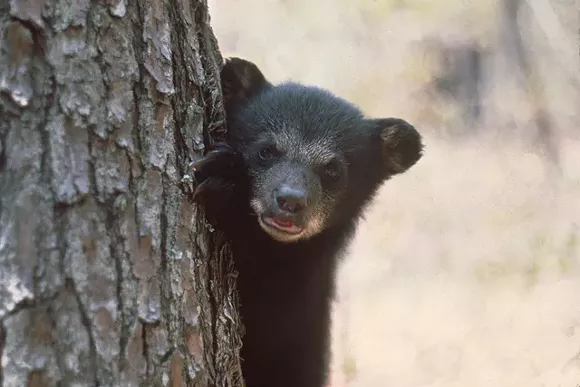 Orlando Police say local residents have reported spotting a young black bear in the College Park neighborhood Tuesday morning.
The baby or juvenile bear was seen in the 1000 blocks of Bryn Mawr and Smith streets and near Dartmouth Park on West New Hampshire Street around 8 a.m. OPD says the bear appears to be moving south and warns people to keep their pets indoors and do not attempt to approach the bear.
Police officers have left the area, but let Florida Fish and Wildlife Conservation Commission officers know about the animal, according to OPD spokesperson Wanda Miglio.
UPDATE:
The bear has been found in a tree by several reporters. WFTV reporter Deneige Broom posted this video on Twitter.