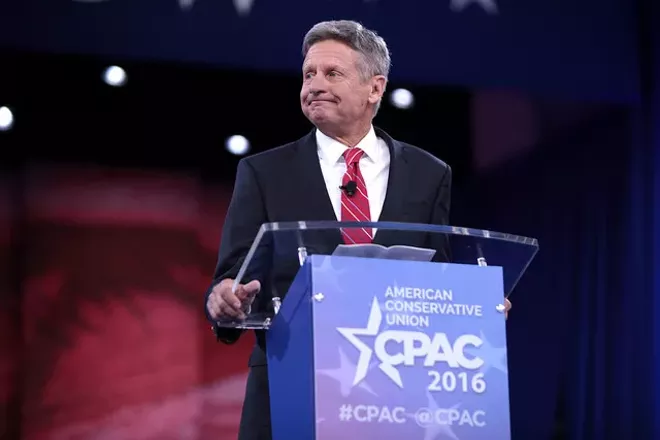 Former New Mexico Gov. Gary Johnson secured enough delegates to win the Libertarian Party's nomination for president Sunday in Orlando.
After failing to get the majority of the vote on the first ballot, Johnson received 55.8 percent of the vote on the second ballot, beating out top contenders Austin Petersen and John McAfee.
"I will work as hard as I can to represent everybody in this room," Johnson says in his victory speech. "I think that million of people are going to be trying to understand what it is to be a Libertarian, and it's going to be my voice describing that to the best of my ability. I realize the confidence that you put in me to be that spokesperson, and I'm very, very grateful for that."
The Libertarian Party
says
it's drawn more media and voter attention in 2016 because of dissatisfaction with Republicans and Democrats.
Libertarians have not yet voted on a vice-presidential candidate. Johnson has picked former Massachusetts Gov. Bill Weld as his running mate, but Weld faces tough criticism for being "Republican-lite" and joining the party only weeks ago.
UPDATE:
Weld wins the vice presidential nomination with 441 votes, 50.6 percent of the delegates.