photo by Faiyaz Kara
Lula Martin del Campo and Sam Faggetti
Lula Martin del Campo, one of Mexico's most renowned and recognized chefs, was in town last week for the Casa Dragones Jovenes Pairing Dinner at Plancha at the Four Seasons Resort.
She, along with Four Seasons executive sous chef Sam Faggetti, fashioned a six-course meal that will easily be etched in the memories of all who attended. The meal was paired with
Casa Dragones Joven,
a sipping tequila crafted in small batches in Tequila, Mexico (a bottle runs $285 ).
Martin del Campo runs two restaurants in Mexico City –
ROCA
and
Carbon
– and is also the executive chef for HSBC Bank in Mexico City. For her last meal on Earth, she says she's given it a lot of thought and ultimately decided on mezcal and raw oysters (with lime and a splash of Tabasco) for her big send-off. Here are some scenes from her Casa Dragones dinner.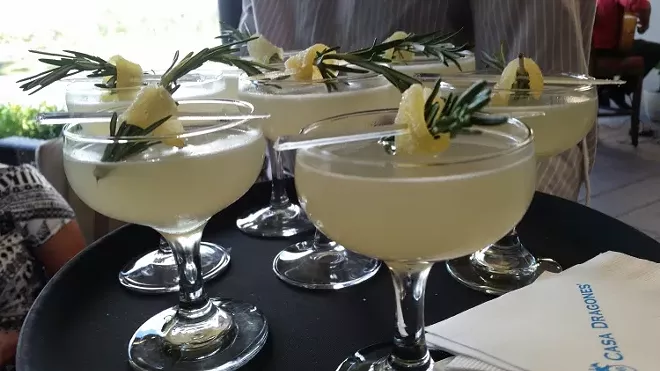 photo by Faiyaz Kara
Jengibre dragon cocktail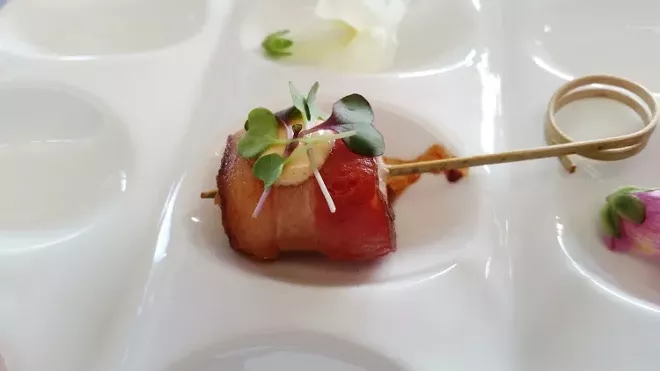 photo by Faiyaz Kara
Pork belly wrapped in bacon
photo by Faiyaz Kara
Naranja corvina ceviche, orange, achiote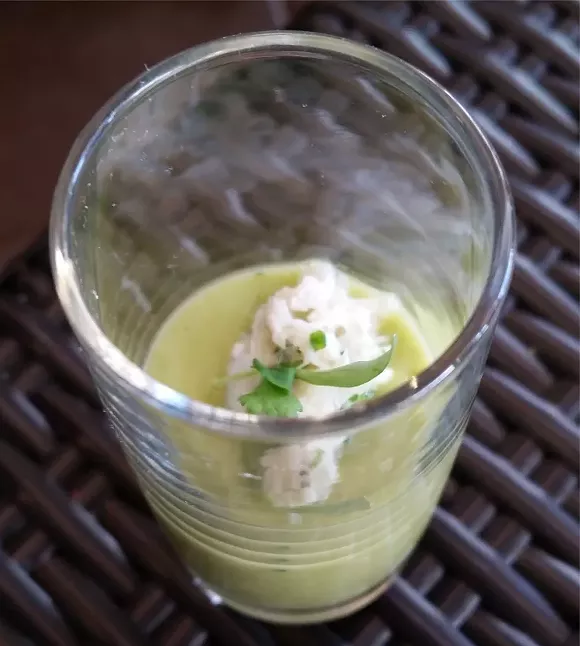 photo by Faiyaz Kara
Chilled asparagus soup with crabmeat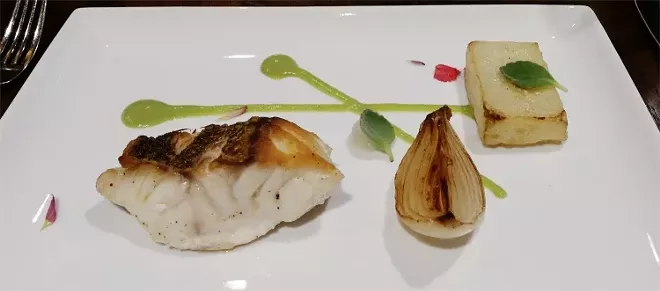 photo by Faiyaz Kara
Yellowtail snapper, chayote, embered onions, lime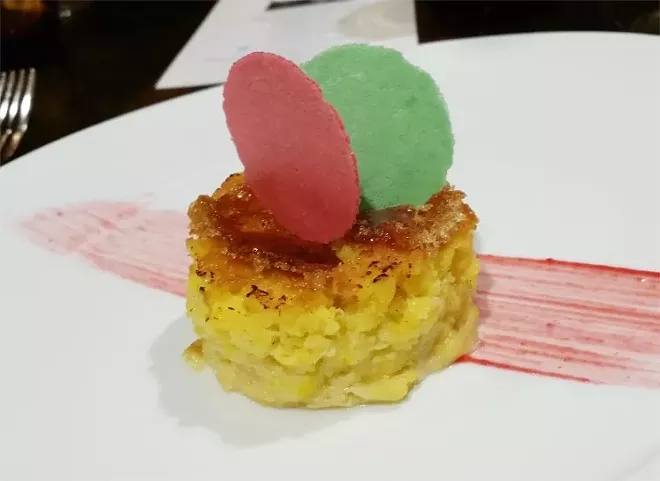 photo by Faiyaz Kara
Corn brûlée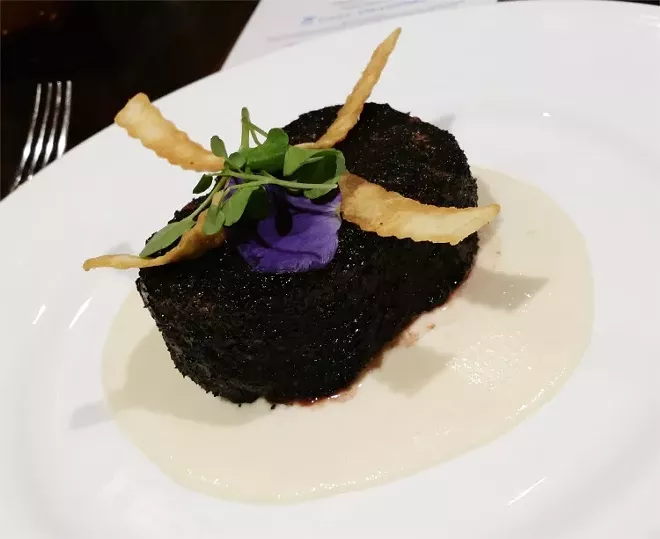 photo by Faiyaz Kara
Ash-crusted filet, cojita cheese sauce
photo by Faiyaz Kara
Tequila granita, salt air