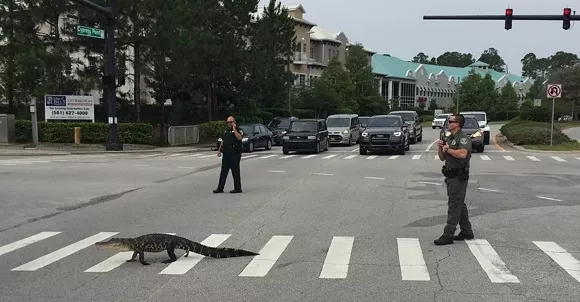 A law-abiding alligator in Flagler County stopped traffic Monday afternoon while he used the crosswalk.
On June 6, authorities were called when the gator was first spotted near some bushes in Palm Coast, Florida. Two police officers stopped traffic while the gator, more than five-feet long, walked politely across the crosswalk for 30 seconds, according to
News 13
.
Cpl. Kenny Goncalves, who was on site, said the alligator "walked across the crosswalk like it was normal" reports the station.
A
Florida Fish and Wildlife Conservation Commission
trapper was called in, but before the trapper arrived, the gator had already made it back into its natural habitat.