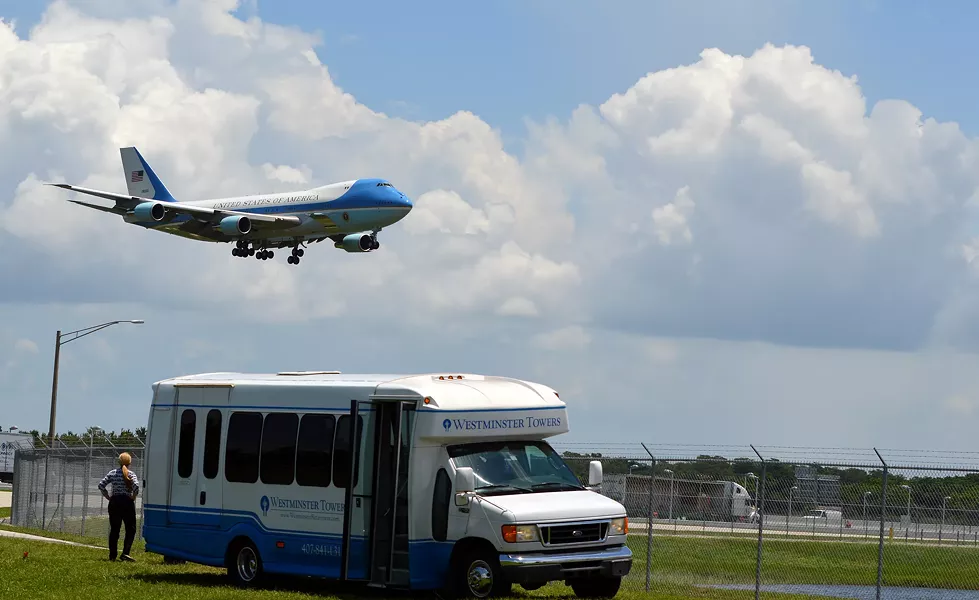 Photo by Monivette Cordeiro
President Obama is on his way to the Amway Center after landing at the Orlando International Airport this afternoon.
Obama and Vice President Biden are visiting Orlando in the wake of the worst mass shooting in U.S. history. The White House says Obama and Biden will "meet with families of victims of the attack and stand in solidarity with the Orlando community."
This news is breaking. Check back here for more updates.