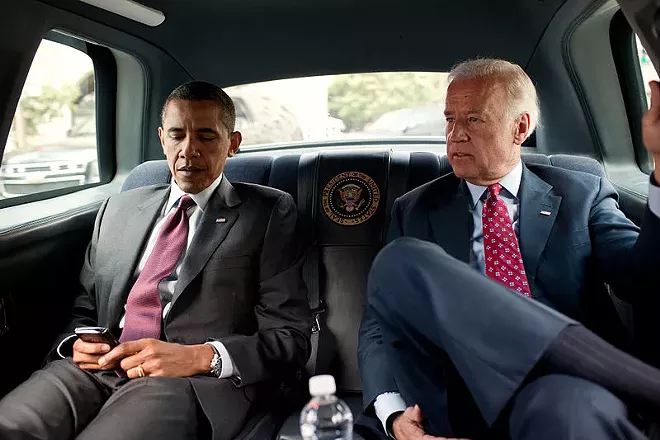 President Obama and Vice President Biden will visit Orlando later today in the wake of the worst mass shooting in U.S. history.
The White House says Obama and Biden will "meet with families of victims of the attack and stand in solidarity with the Orlando community." The president and vice president's schedules have not been released. The
Miami Herald
reports Orlando officials say Obama is expected to attend an event at the Amway Center.
"The president understands that he is a symbol of the country," says White House Press Secretary Josh Earnest says to the
Herald
. "And when he travels to a community and meets with a family that has endured a terrible tragedy, he's offering a message of condolence and comfort on behalf of the American people. This is a solemn responsibility. This is a responsibility that's all the more important when you're talking about the way that the LGBT community in Orlando came under attack."