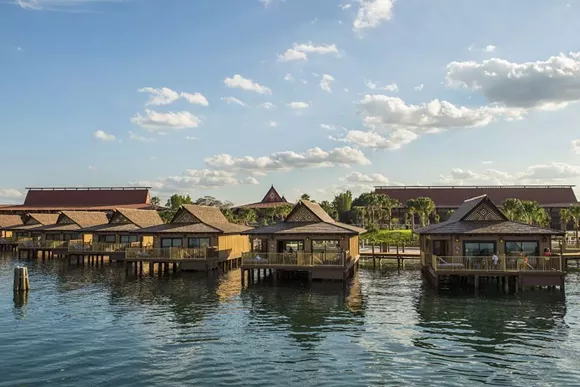 Photo by Matt Stroshane/WDW
Tuesday night a
2-year-old was tragically killed by an alligator
at Disney's Grand Floridian Resort & Spa.
However, sources are now saying that Disney staff at a nearby resort reportedly knew about guests feeding alligators, and had ignored requests to put up a protective fence around the lagoon.
According to the
Orlando Sentinel
, Mike Hamilton, a custodian at the Polynesian Resort Village, told his employer that gators were swimming too close to guests and that a protective fence should be erected to keep them at bay.
The Polynesian is just down the shore from the Grand Floridian Hotel.
"The entire property is interconnected via canals so it is difficult to keep them out of the lakes. Gators are on all of the golf courses. The team attempts to relocate the gators to the uninhabited natural areas as best they can, but the gators don't understand the boundaries," said former Disney executive Duncan Dickson to the Sentinel.
An insider at the Polynesian Polynesian Resort Village, also told
The Wrap
that for the past 14 months several employees expressed concerned with guests at the Bora Bora Bungalows feeding gators.
According to the individual, guests who stay at these expensive rooms, which run $2,000 and $3,000 per night, have access to the wildlife at the Seven Seas Lagoon and commonly feed the gators.
"Disney has known about the problem of guests feeding the alligators well prior to the opening of the bungalows," the person revealed to The Wrap.
Disney has "No Swimming" signs posted throughout the park, but none of the signs specifically warn of gators in the area.
Since the incident, Disney has said they will add signs warning guests about alligators. "We are conducting a swift and thorough review of all of our processes and protocols," Disney World Resort Vice President Jacquee Wahler said in a statement shared by
CNN
. "This includes the number, placement and wording of our signage and warnings."