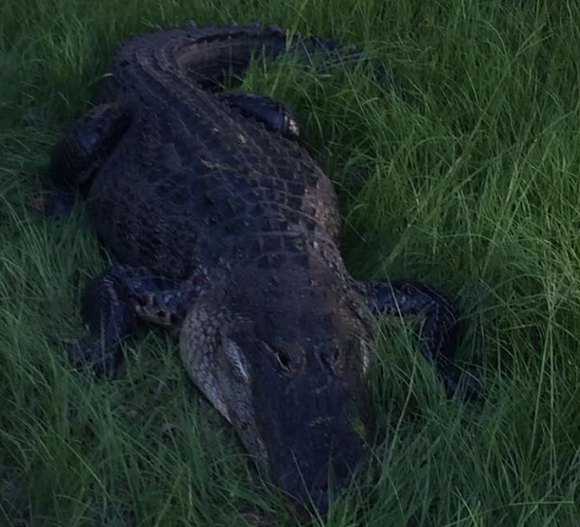 Photo via Sumter County Sheriff's Office-Florida/Facebook
A very lucky Florida man survived after being bit in the leg by a 9 foot alligator Tuesday evening.
According to
Sumter County Sheriff's Office
, the 58-year-old man, who has not been identified, was attacked at around 6:30 p.m. near Country Road 311 in Bushnell, Florida, which is 1 hour west of Orlando.
The man suffered injuries to his right leg and was airlifted to Ocala Regional Hospital. His current condition is not known.
Florida Fish and Wildlife Commission captured the gator on Tuesday and euthanized it. The FWC says the gator was approximately 8.5-9 feet long.