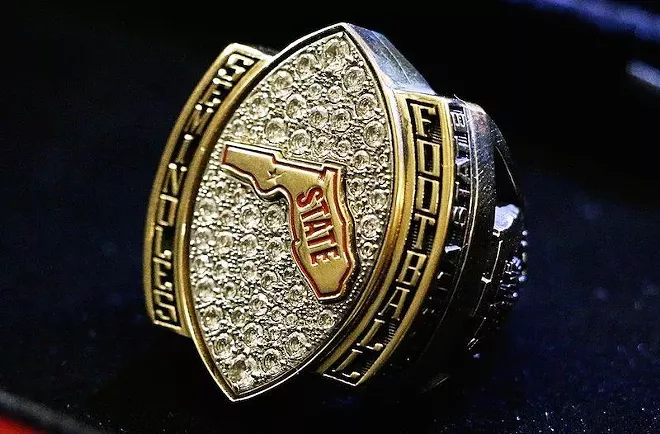 Despite not winning a national title last year, let alone winning the Peach Bowl, FSU football players received championship rings this week for being a pretty decent football team in Florida.
Way to go, guys!
Since FSU beat Florida, Miami and South Florida last year, the school decided that their boys were "State Champs," even though they didn't play UCF, Florida International, and Florida Atlantic, but whatever.
Look at that bling! They earned it.
By the way, FSU lost to Houston in the Peach Bowl, 38-24.