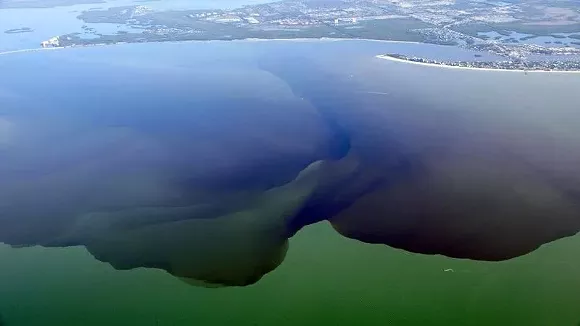 While Florida Gov. Rick Scott
blames the Federal government
for our most recent toxic algae bloom, environmentalists say the real culprit is Big Sugar, which, they're claiming, triggered the outbreak when runoff found its way into Lake Okeechobee.
Brent Meinhold, who manages the Ohana Surf Shop in Stuart, Florida, says he's had enough and started
a petition asking Publix to distance itself from Big Sugar.
From Meinhold's petition:
We are asking Publix Supermarkets to please stop carrying products from Florida Crystals, Domino Sugar and all of their subsidiaries. Florida Sugar is responsible for the largest eco-disaster this state has ever seen. Our beaches are closed due to toxic algae as a direct result of Florida Sugar's blatant disregard for any and all EPA regulations. The releases of Lake Okeechobee fresh water is killing our estuaries, wild life and causing sickness and 2 deaths, directly related to the discharges. They are killing our economy and our way of life. Small family businesses are in distress and closing down daily. Being a Florida company, we hope that Publix will do the right thing and get their sugar from other sources.
Scott issued a state of emergency for Martin and St. Lucie counties on Wednesday, which means state funds will be available to help the cleanup.
Today the Army Corps of Engineers has begun reducing outflow from the lake, reports
ABC.
So far Meinhold's petition has over 10,000 signatures. You can sign it
here
.