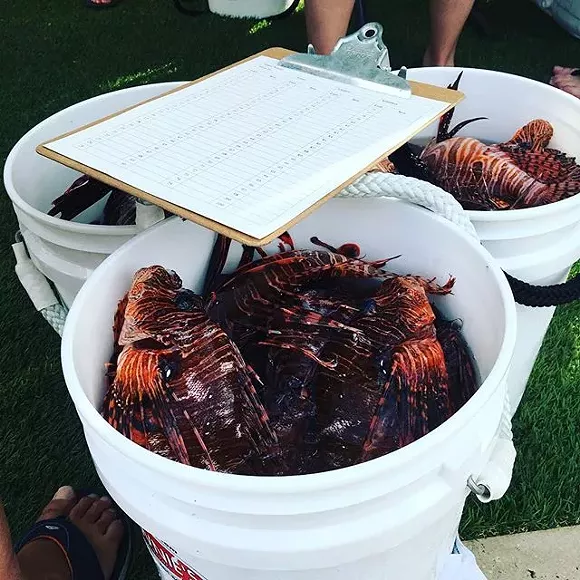 Photo via bocasaveourbeaches/Instagram
Whole Foods Market
really wants Florida customers to learn to love invasive lionfish.
Back in May,
Florida Whole Foods
locations started to sell the colorful fish for consumption. Now, they plan to teach customers how to cook the fish.
The Altamonte Springs (305 E. Altamonte Dr., Suite 1000), Orlando (8003 Turkey Lake Road) and Winter Park (1989 Aloma Ave.) store locations will host a lionfish filleting and live cooking demo with samples and made-to-order lionfish tacos from 11 a.m. to 3 p.m on Saturday, July 16.
The Orlando location will also feature local scuba diver spear fisherman, Vincent Luise, who catches lionfish in Ponce Inlet, to explain his fishing techniques.
Whole lionfish will be on sale from July 15 to July 19 for $7.99 per pound.
Lionfish are not native to Florida, have few predators, and are a threat to marine life and coral reef ecosystems. The fish, which is growing in population, feed off important commercial fish like grouper and snapper, according to
Ocean Service
.