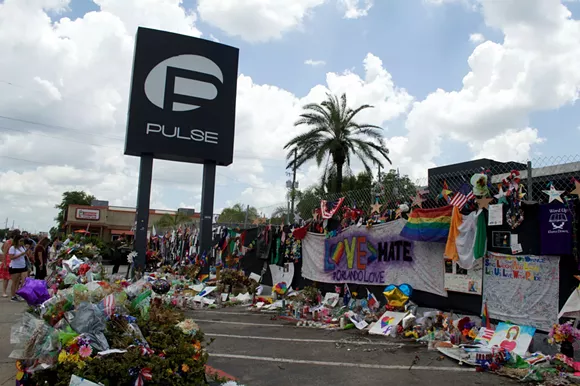 Photo by Monivette Cordeiro
Law enforcement officials have turned over control of the gay nightclub Pulse back to its owners on Wednesday.
The Florida Department of Law Enforcement and the Orlando Police Department had been in charge of the property since June 12, when a gunman entered the club and killed 49 people. In a press release, the FDLE says the active investigations at Pulse are still ongoing.
"This event marks an important milestone in our community's recovery from the tragic events of June 12, 2016, as we continue to mourn the loss of the 49 victims and grieve with their families and friends," the release says.
Pulse owner Barbara Poma called the return of the nightclub "a bittersweet day."
"None of us will ever understand why this unspeakable event happened at Pulse, which was always intended to be a safe place for the LGBT community," Poma says in a statement. "We continue to be grateful for the efforts of law enforcement as well as the love and support we have received from our Orlando community and the world. While we currently remain uncertain about our specific next steps, we can now begin to move forward and make plans for the future of Pulse."