THIS LITTLE UNDERGROUND

Jen Cray
Nots at Will's Pub
Writing about
punk rock
can sometimes get a little rote. There are only so many adjectives available to split the microscopic hairs that result from an infinite amount of retreads at combing an often narrow swath of music. But
Goner Records
upcomers
Nots
(July 13, Will's Pub) evade many of the genre's typical molds and, in so doing, reinvigorate the form.
Jen Cray
Nots at Will's Pub
Jen Cray
Nots at Will's Pub
The fearsome foursome from Memphis blisters with a
full-frontal punk attack.
A lot of bands would've and have settled there, and these intent ladies could've and been perfectly respectable. But their impact is more than just basic gut immediacy. Their pounding abandon peels your face, but their
dark electronic tones
and atmosphere linger, adding penetration to the punishment. It's music that's as aimed at the head as it is the viscera, a
freaky psych-punk vision
that distinguishes Nots in a very crowded class.
Jen Cray
Nots at Will's Pub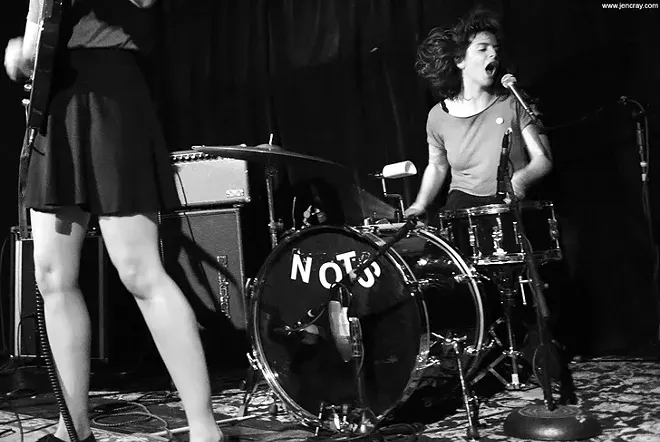 Jen Cray
Nots at Will's Pub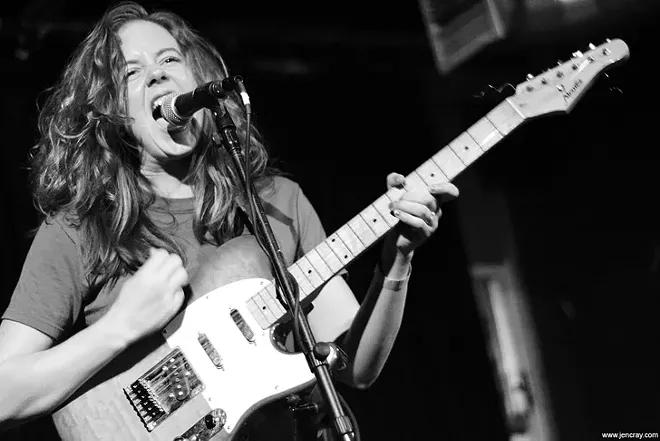 Jen Cray
Nots at Will's Pub
Effectively furthering the psychotic tenor was Orlando trio
Manic and the Depressives.
As their mental name suggests, their brand of punk rock is a straight dose of raging neurosis. It's a tightly wound assault that's all
nerves
and
fury,
like an impressively concentrated breakdown. And it's one of the more distinctive punk sounds rising from our streets.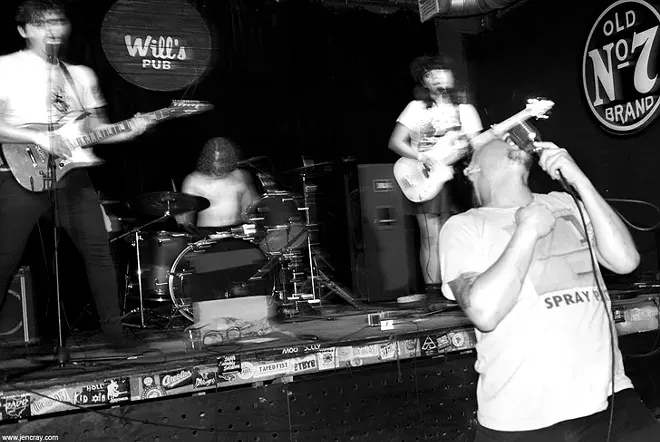 Jen Cray
Tight Genes at Will's Pub
With some heady and crazed atmospherics of their own, Orlando punks
Tight Genes
rounded out the strong all-local support cast with another solid blast of their snotty, heat-seeking juggle of
humor
and
venom.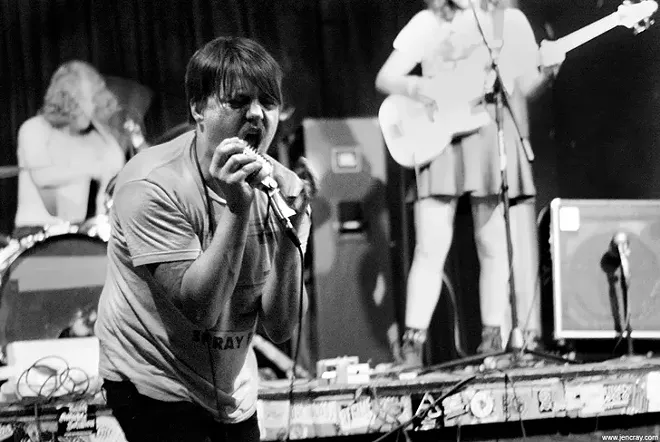 Jen Cray
Tight Genes at Will's Pub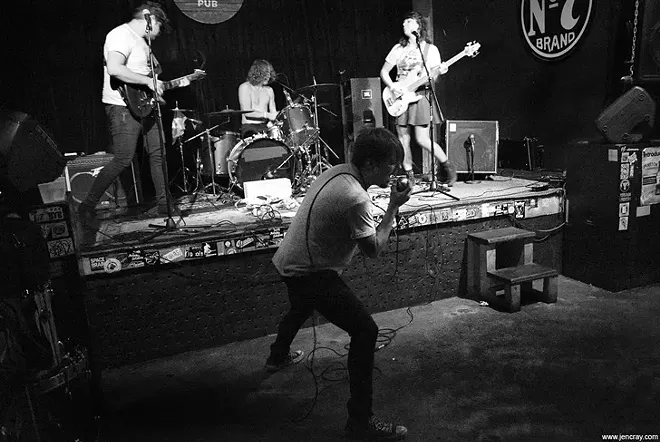 Jen Cray
Tight Genes at Will's Pub
///////////////////////////////////////////////////////////////////////////////////////
This Little Underground
is Orlando Weekly's music column providing perspective, live reviews and news on the city's music scene.



Follow Bao on Twitter (@baolehuu)
Email Bao: baolehuu@orlandoweekly.com