Loews Sapphire Falls Resort at Universal Orlando is now open to guests, but that doesn't mean it's entirely finished. (Photos by Seth Kubersky)
Loews Sapphire Falls Resort
, the fifth and newest hotel on Universal Orlando property, opened its doors to guests on Thursday, and while planned media previews were canceled in the wake of Pulse, I strolled over from CityWalk on Saturday to take my first look.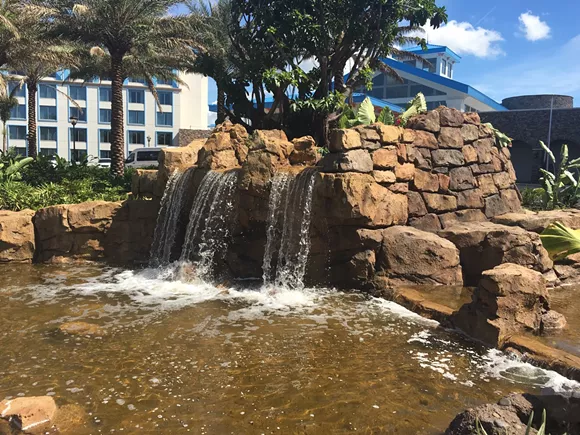 As you can see from these photos, this mid-range hotel — located physically and price-wise in between Cabana Bay Beach Resort and Royal Pacific Resort — has many attractive features. The Caribbean-inspired theming is more subdued and modern than Disney's pastel Caribbean Beach hotel, and the lineup of bars and restaurants rivals some deluxe resorts.
Sapphire Falls' main lobby is impressive in size, but a bit bland.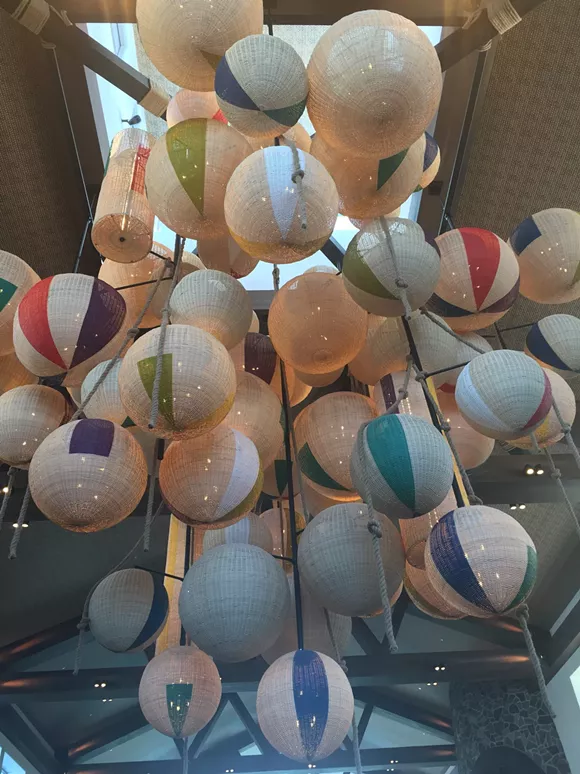 This hanging sculpture of spherical woven baskets is the focal point of the hotel's entry.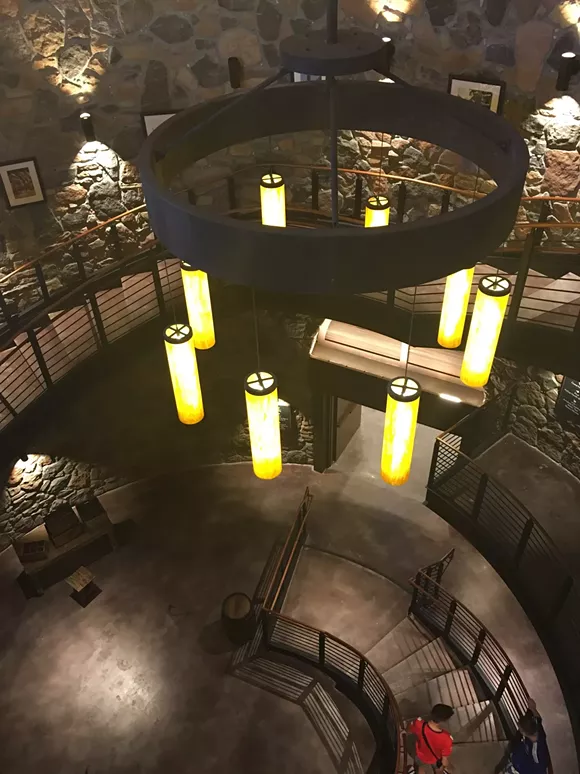 This stunning stone spiral stairwell is the lobby building's most striking feature.
In addition to the old-school artisanal aesthetics, the amenities and rooms (which begin at $179 per night) feature some fun high-tech features.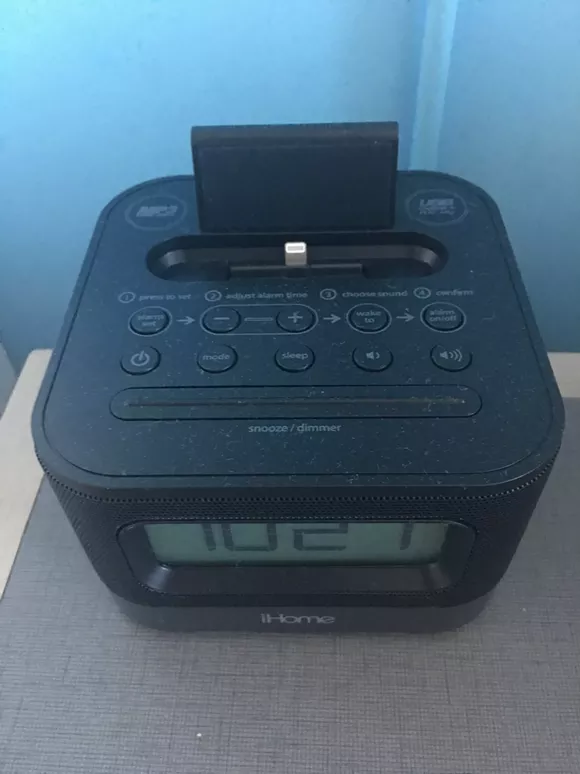 iHome clock radios with built-in Lightning iPhone docks next to the beds.
Power outlets with dual integrated USB charging ports in every room.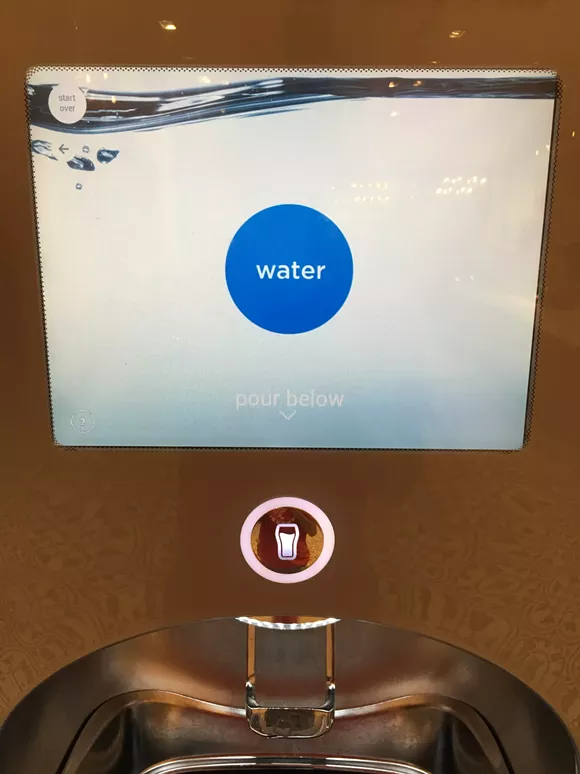 Free filtered water is available from the Coke Freestyle machine in the New Dutch Trading Co. maketplace, unlike the soda dispensers inside the theme parks.
Unfortunately, there are other aspects of Sapphire Falls that are clearly not yet ready for prime time. Unlike earlier Universal hotels, Sapphire Falls threw open its 1,000 rooms without any soft-opening shakedown, and work crews are still scrambling to complete construction in numerous areas.
Here are a few of the funnier signs that Sapphire Falls is still a work in progress:
—Beware if you take the garden path from CityWalk to Sapphire Falls; the hotel is not yet listed on any directional signage, and four different security guards gave me wrong directions.
—When you do find the right pathway into the hotel (turn left at the Pacifica Ballroom sign, then follow the sidewalk to the right) you may find yourself in the middle of an active construction zone.
Try not to stand in the way of the jet-propelled flying mulch...
...or get hit by a construction truck...
...as you make your way to the meeting space (coming soon).
—Typos happen, but this one in the kids' video arcade is particularly unfortunate:
Please do not "analize" ANYTHING in front of the children.
—Finally, I've stayed in hundreds of hotel rooms around the world, but never found a toilet whose sliding door had no lock or latching mechanism whatsoever.
Sapphire Falls bathroom door with no lock or latch. Because the family that goes together, stays together.
If anyone smarter than me can figure out how to keep these doors closed, please let me know. Otherwise, I look forward to taking a closer look at Sapphire Falls once the hotel is actually finished, but I'll have to leave before I have to go.