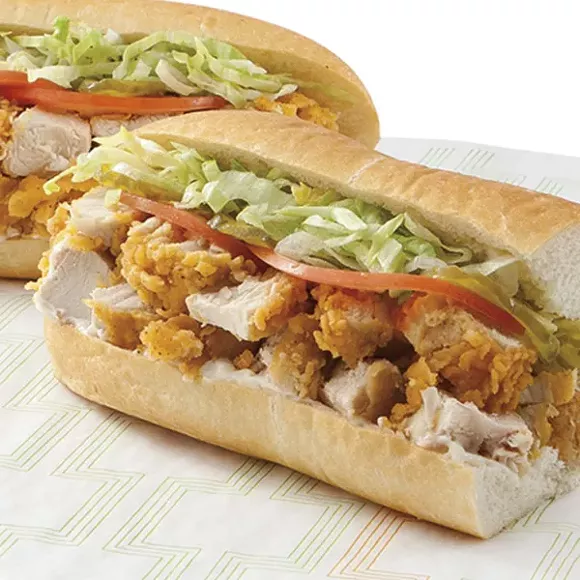 photo via Publix
There she is, in all her crunchy, greasy glory
In case you hadn't heard, chicken tender subs are on sale this week at Publix – $4.99 for the whole glorious artery-clogging sandwich instead of the usual $8 or so. Actually, be sure to check the sales at your favored Publix, because it varies by location and, as a friend tells us, "a couple stingy-ass places are $5.99." (And note: The half sub is NOT on sale and is therefore more expensive than the whole.)
We've always felt the chicken tender Pub Sub is the ur-Pub Sub, the you're-so-Orlando Pub Sub, and a quick look at Twitter shows we're not wrong.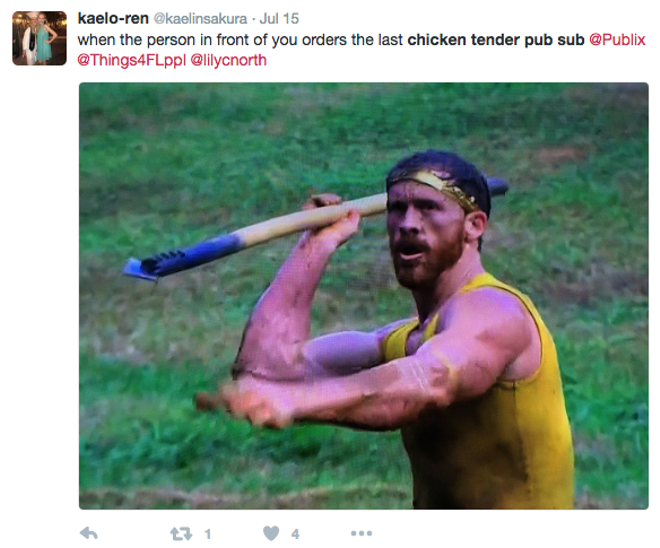 Some people even peg their #relationshipgoals to the chicken tender Pub sub.

And now, people are losing their damn minds over this sale – just like they always do when chicken tender subs go on sale.